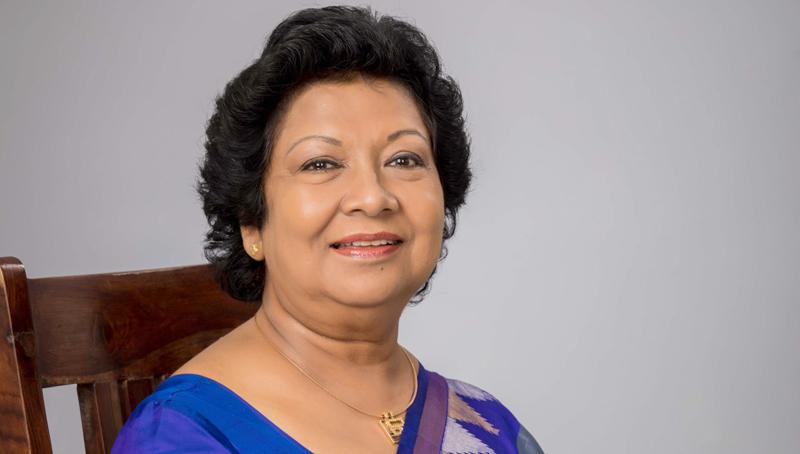 Sri Lanka cannot be complacent with the export performance recorded last year as the country has an export-led economic growth approach to take the nation forward. The sector needs to contribute more with innovate and technology driven products and services exports in a more conducive environment, President, National Chamber of Exporters, Ramya Weerakoon said.
"It reached only Rs. 16 billion last year. Sri Lanka could do much better than this. There was a dip in performance due to various reasons during the past year. However, moving forward, exporters are ready to invest more in Research and Development and continue with value addition. At the same time, it is important to have a steady and strong policy framework for us to thrive as an exporting nation," she said.
Speaking on the coronavirus outbreak which has made an adverse impact on the economy, she said that as a country, we regret it and sympathise with the patients and their families. However, we need to understand that there is a reduction in market supply in various types of products.
The Chamber has conducted surveys among exporters and has identified that most of our raw materials are imported from countries other than China, such as Vietnam.
"The inputs for exports, which we import from China, could be sourced from other countries and whatever other products exported by China to other countries, our exporters could manufacture them for those destinations. To fill the gap created in the value chains, the Chamber is creating awareness among the Chamber network it has in other countries, especially through digital marketing," she said.
Sri Lanka needs to focus on research and development, product innovation, brand protection, geographical indication protection, particularly for agricultural products, land availability for expansion and expediting hub operations, she said.
The total exports of the country recorded US$ 16.14 billion in 2019, which comprised merchandise exports worth US$ 11.94 billion and US $ 4.2 billion in service exports signalling a recovery in the export sector.
The service exports include ICT/BPM, construction, financial services and transport services and include an estimated figure for the last quarter of the year.
The export value increased marginally by 1.44 per cent (US$ 229 million) in 2019 compared with 2018.
From 2016 to 2019, the export growth rate of the sectors recorded increased trends depicting a positive growth rate. The analysis also showed an equal number is on a declining trend with a negative growth rate. The sectors which recorded a positive growth rate in 2019 were apparel, coconut based products, diamonds, gem and jewellery, ornamental fish, vegetables, fruits and cut flowers and foliage. The sectors which showed a decreasing growth rate were tea and spice exports.