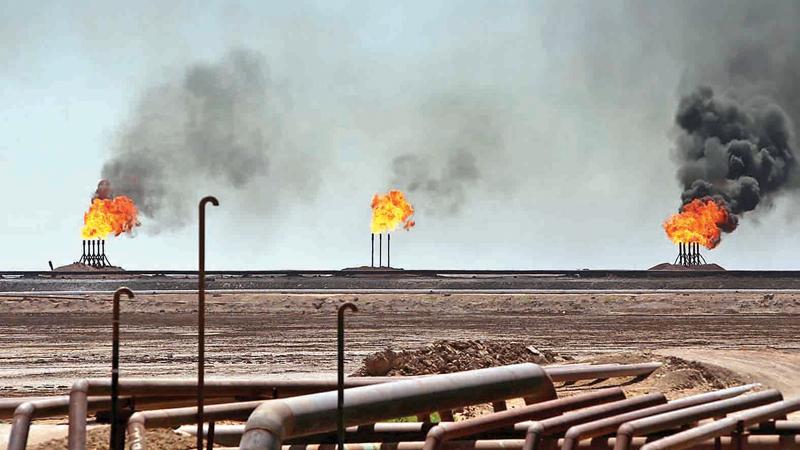 Heightening US-Iran tensions could put a spoke to the recovery mode in the new year for Sri Lanka with a sharp spike in energy costs and capital outflows, said a top economist.
Oil prices soared over four percent on Friday following reports that US had killed a top Iranian general ratcheting up tensions between Washington and Teheran and fueling tensions in the crude-rich region.
Brent surged 4.4 percent to US$ 69.16 and WTI jumped 4.3 percent to $ 63.84.
Lakshman Kadirgamar Institute of International Relations and Strategic Studies Executive Director Dr. Ganeshan Wignaraja said growing tensions between US and Iran in the wake of the death of an Iranian general is rattling a softly growing world economy in the new year.
"The global economic impact was immediately visible. The price of crude oil has jumped more than 4% factoring in risk premiums linked to Middle East tensions and sluggish oil production. Major stock markets - which started the year well - may fall, reflecting increased uncertainty," Dr. Wignaraja said adding that geopolitical tensions and increased rhetoric are likely to cast a shadow over the global economy in the next few weeks.
He said much depends on whether this one incident escalates into a bigger US-Iran conflict. If so, Sri Lanka - in recovery mode in 2020 under a new government may see higher energy costs and capital outflows. Policy makers might need to exercise macroeconomic vigilance to increased risk of external shocks to Sri Lanka.
Qasem Suleimani head of Iran's Quds Force was hit in an attack on Bagdad international airport early Friday.
Any conflict in the Strait of Hormuz could lead to a surge in oil prices. The Brent-WTI spread is also sensitive to the global oil supply. The Brent-WTI spread expanded after the OPEC+ production cut. Energy stocks, including ConocoPhillips and Hess could rise with any expansion in the Brent-WTI spread.