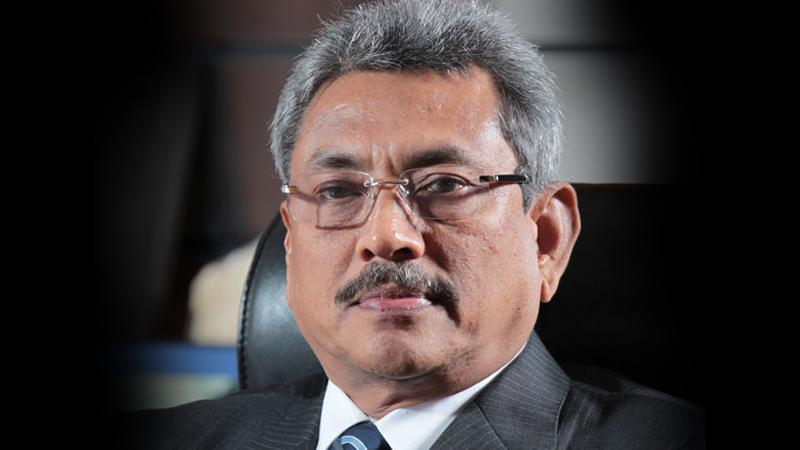 A writ challenging the validity of SLPP presidential hopeful Gotabaya Rajapaksa's Sri Lankan citizenship was filed in the Court of Appeal last Friday (27), Sunday Observer learns.
Details of the litigation are yet to fully emerge, but it apparently raises questions about whether Sri Lankan citizenship was ever lawfully conferred on the former Defence Secretary who is tipped to be one of the main contenders in the November 16 presidential election, and seeks interim orders preventing him from claiming to be a citizen. Gotabaya Rajapaksa ceased to be a Sri Lankan citizen when he became an American citizen on January 31, 2003. He purportedly obtained dual citizenship in Sri Lanka on November 21, 2005.
Civil society activists Gamini Viyangoda and Prof. Chandraguptha Thenuwara are petitioners in the Court of Appeal writ.
Speaking to the Sunday Observer, Viyangoda said the petition was making the case that Gotabaya Rajapaksa was not a citizen of Sri Lanka. "We believe that those who aspire to govern us must set an example to the whole country on how to uphold the rule of law," the Purawesi Balaya Convenor told Sunday Observer.
Petitioners are seeking interim relief, Sunday Observer learns.
When contacted by Sunday Observer, President's Counsel Ali Sabry who leads Gotabaya Rajapaksa's legal team said he could not comment on any matters at the time.
However, Spokesman for Gotabaya Rajapaksa, MP Keheliya Rambukwella admitted that the former Defence Secretary had been served notice of the case filed in the Court of Appeal.
Speaking to the Sunday Observer, UPFA MP Keheliya Rambukwella who is Rajapaksa's spokesman said the writ was aimed at "dislodging" Rajapaksa's Sri Lankan citizenship. "Notice has been received. The irony of this is that they fear Gotabaya so much. They speak of democracy while trying to block his candidacy. Obviously they consider him the most formidable candidate and that they cannot fight him," Rambukwella told Sunday Observer. However Rambukwella did not volunteer any explanation as to the allegation that Rajapaksa was not a lawful Sri Lankan citizen.
Last week, the CID stepped up investigations into the former Defence Secretary's passports and dual citizenship following a complaint lodged with the IGP by Viyangoda and Prof. Thenuwara in early August. The CID informed the Chief Magistrate's Court in Colombo that Rajapaksa's dual citizenship file is not in the custody of the Department of Immigration and Emigration. According to the CID, Immigration Department officials told them in the course of the investigation that the files had been transferred to the Ministry of Defence. During Rajapaksa's tenure as Defence Secretary, the Department of Immigration was a subject vested under the Ministry of Defence.
However, the CID reported that the Ministry of Defence
had also informed investigators that they had no files in their custody.