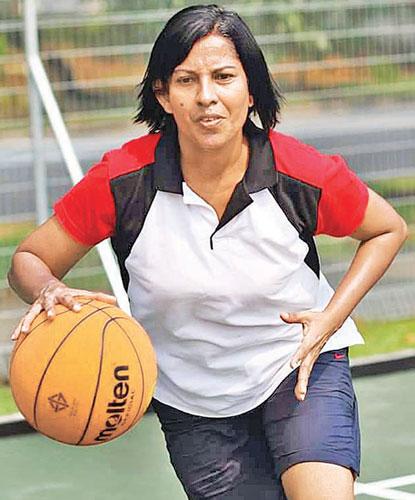 Former Sri Lanka netball captain Hyacinth Wijesinghe lashed out at the former Committee of the Netball Federation of Sri Lanka (NFSL) for neglecting the past players who can help in the development of netball in the island.
Speaking to the Sunday Observer Hyacinth said that the Sri Lanka junior netball team will be facing the cream of teams at the Asian Juniors tournament this year but the NFSL has appointed a coach who has never played the game at National level. Kumari Gamage is only a district coach at Badulla and has never even coached a school team to win any tournaments.
"Why is the NFSL appointing such coaches when there are so many national players who are qualified coaches?
"This sign is not good for the future of netball and most of the netball fraternity was shocked with the selection of the current Junior pool."
The Junior team should advance to the final or they will fail to qualify for the Junior World Cup to be held in Fiji," said Hyacinth.
"We need to build a very strong junior team for the Asian Games which will be held in Japan this year. We have to work on the weaknesses of the Sri Lanka juniors, who lost to Malaysia that had more than six players who were juniors, during the tri-nation tournament held in Sri Lanka recently," noted Hyacinth.
She added: "The NFSL officials are only interested in clinging on to their posts to go on foreign trips neglecting the progress of the game. There are about 70 persons waiting to go on tour for the Netball World Cup as officials. A majority of Ex-Co members were against this at the meeting held last month," charged Hyacinth.
The Minister of Sports Harin Fernando appointed an Interim Committee of three members to run the Netball Federation last month.
But the former officer bearers' term should have ended in 2018. The Committee headed by Trixie Nanayakkara had clung on to power for several months even after their term had expired. They had to leave after 18 members of the NFSL lodged a written protest to the relevant authorities and the decision was taken by the Minister of Sports.
The Interim Committee is headed by Yamuna Perera who is an employee of the Foreign Employment Bureau while Asha Edirisinghe and Ranjith Wimalasuriya are the other two members.