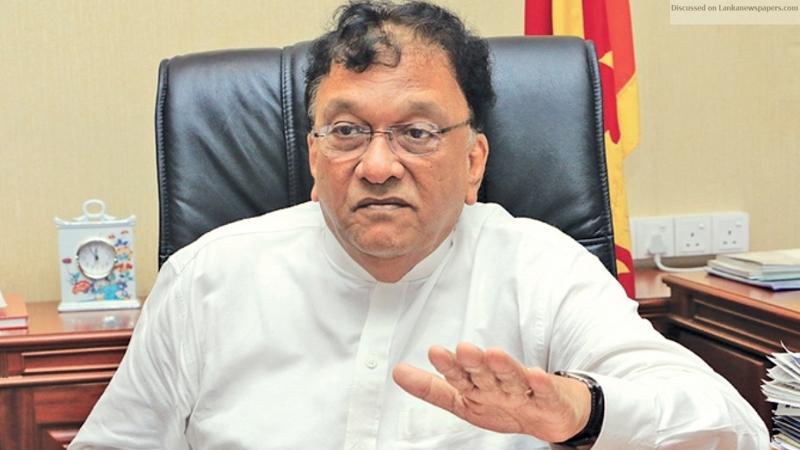 Leader of the House and Public Enterprises, Kandyan Heritage and Kandy Development Minister, Lakshman Kiriella told Parliament yesterday that the then Economic Development Minister, Basil Rajapaksa had given permission for Rishard Bathuideen to clear the Wilpattu Jungle in 2012.
Minister Kiriella said this was in 2012. Basil Rajapaksa on the instructions of the then President Mahinda Rajapaksa had given 2,800 acres to Rishard Bathuideen. However, this is now being given much publicity as a project launched by the incumbent Government.
That is totally wrong and it was done by the previous Government.
The Minister was responding to a Point of Order raised by UNP Ratnapura District MP Hesha Withanage who demanded that a full day debate should be held on the Wilpattu deforestation issue. This is a national issue but the media is reporting it in a biased manner, he said .
MP Withanage said that according to media reports and what is being spread in social media, it is the present Government that had given permission to clear the jungle. That is the furthest from the truth. If we are given an opportunity to debate this in the House we could produce documents to prove who had given permission to Minister Bathuideen to do this in Wilpattu.
UNP Badulla District Parliamentarian Chaminda Wijesiri said that the Wilpattu deforestation issue is not only an environmental problem but is also turning into a political issue. This could instigate one community against the other. Destroying the environment is a serious matter and would be a problem for future generations. However, there is another problem facing the present generation as this issue is now being capitalised to promote communal disharmony. Hence, steps should be taken to reveal the truth to the nation.
Minister Kiriella said that the Government could fix a date to debate the issue.
Arguments broke out in Parliament on Friday (March 22) when JVP Leader Anura Kumara Dissanayake said that lands on the buffer zone of the Wilpattu National Park had been cleared for resettlement of Muslims displaced due to the war and asked Minister Bathiudeen whether more lands are being cleared for the purpose. Responding to MP Dissanayake, the Minister said not a single inch of land had been given to the Muslims after 2012. The Minister asked the Speaker to conduct an investigation and punish those responsible for any irregularity.