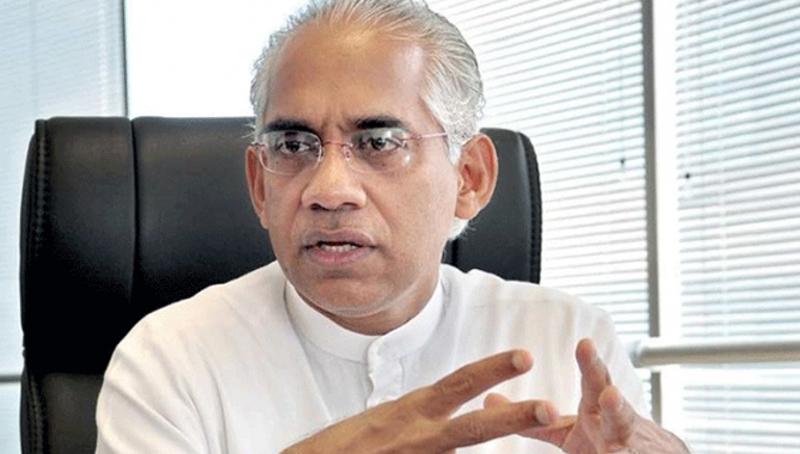 The Government will begin renegotiations with the donors for the stalled funds to Sri Lanka amounting to around US $ 1.5 billion.
"We will commence re-negotiations with the International Monetary Fund (IMF), the Millennium Challenge Corporation of USA and the Japan International Corporation Agency for the stalled funds in January 2019 now that the Constitutional crisis has been democratically overcome, State Minister for Finance, Eran Wickremaratne told the Sunday Observer yesterday.
The IMF was to provide Sri Lanka up to US$ 250 million as the sixth and penultimate tranche of the US $ 1.5 billion credit facility, the Millennium Challenge Corporation (MCC) of USA for Corporation of USA - US$ 480 million which was to be an outright grant for the transport and infrastructure sectors and the Japan International Corporation Agency (JICA) for a Light Rail project from Malabe to Colombo amounting to US $ 1.7 billion.
The MCC had assured President Maithripala Sirisena of the grant when the MCC Chief Operation Officer Brock Bierman called on President Sirisena, when he was in New York for the United Nations General Assembly.
The agreement with the Government was to be signed by this month in Colombo but was stalled due to the October 26 Constitutional crisis.
The grant will be used for several development projects including transport infrastructure development, road development, bus modernisation, control of traffic congestion and traffic management. The third project amounting to US $ 1.7 billion was for a Light Rail Project from Malabe to Colombo Fort. This was to be a long term concessionary loan spread over 40 years with a 12-year grace period at 0.1% interest, a virtually interest free loan.
"We hope to restart negotiations with all these parties to have the funds resorted expeditiously and get all this funding on track", the State Minister said. He said, the economy was badly affected during the crisis, in terms of costs, and that the cost of borrowings had risen in US Dollar terms and Rupees.
"We have not estimated the cost of the crisis, but the increase in the interest component was in the region of US $ 125 million", he said.