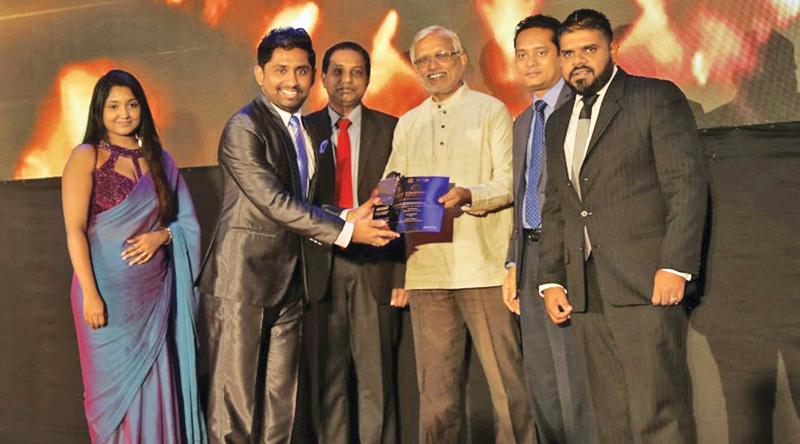 The e-Swabhimani Awards 2018, organised by the Information and Communication Technology Agency of Sri Lanka (ICTA) was held at the Galle Face Hotel recently to recognise the nation's digital social innovators.
Dr. A.T. Ariyaratne was the chief guest. Senior Government officials, industry leaders, digital entrepreneurs and media personnel were also present.
Nominations were accepted across nine categories, including Government and Citizen Engagement, Health and Well-Being, Learning and Education, Environment and Green Energy, Culture and Tourism, Smart Settlement and Urbanisation, Business and Commerce, Inclusion and Empowerment and Digital Entertainment.
Fifty one digital innovations with social impact were recognised. The winners demonstrated local value, quality of content and social impact on the society.
The jury which comprised seventeen experts from the industry, academia and government selected the winners.
Dr. Ariyaratne said, "An understanding of science and technology and knowledge about a nation's history is vital to build its future.
One of the principles followed by our ancient rulers was promoting talent when they recognised it."
e-Swabhimani serves as a stepping stone to the World Summit Awards (WSA), a global initiative implemented within the framework of the United Nation's World Summit on Information Society (WSIS).
It contributes to the UN sustainable development goals agenda by recognising local digital content with an impact on society, demonstrating the richness and diversity of innovative applications.
As ICTA is the National Expert for WSA in Sri Lanka, the Jury selected from among the winners, eight nominations for submission to the WSA.
At the WSA 2018, two of Sri Lanka's eight nominations made in to the final round and 'Grasshoppers Technology Stack for e-Commerce Fulfilment' won in the Business and Commerce category. ICTA chairman Prof. Rohan Samarajiva said, "We must keep our values but we must be open to new technology. We have to serve our people. We have to embrace technology at its full potential. And we have to do good. That's what this is all about."
Secretary to the Ministry of Skills Development and Vocational Training, Sunil Hettiarachchi said; "Despite the exponential growth of technology, development of digital applications still lag behind. Programs such as e-Swabhimani tend to bridge this gap by encouraging the entry of such applications into domestic and international markets." Today it is a rapidly changing, highly interconnected and digitalised world. Creating positive social, economic and environmental change requires the smart use of digital innovation and interactive, local content. e-Swabhimani makes entrepreneurs believe, that they can make an impact, he said..