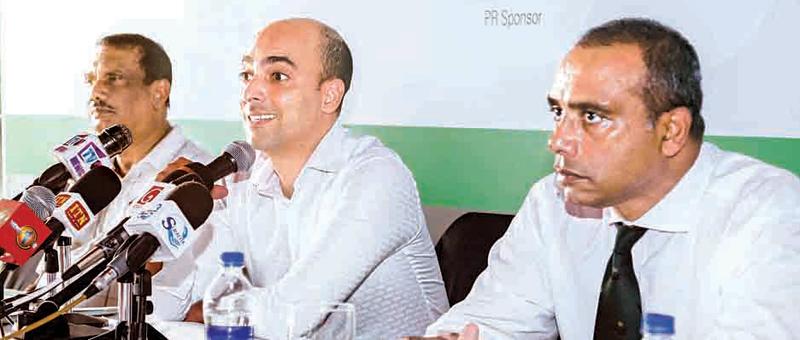 The Royal Colombo Golf Club's Junior Clinic section is set to venture to the outstations to scout for young and talented golfers who can be groomed into high level golfers in the future.
This programme to be held on December 10 will pick talented golfers in the age group of 9 to 13 years and will be added to the present set of junior golfers who are already undergoing training at the clinic.
"The main aim of the programme is to target promising talent outside the RCGC membership. This is a long term programme that will identify, train and create the future golf champions of Sri Lanka," said Jehan de Saram, head of Golf Professionals.
With the introduction of this programme RCGC expects at least one of them to become champions of the country.
The RCGC is set to select 20 junior enthusiastic golfers on December 10 with the assistance of a panel of selectors consisting of former champion golfers with experience as well as administration. All those who are selected will be provided with all facilities by the RCGC and will also be able to practice at the RCGC for five years.
The organizers expect over 500 young girls and boys to be present on December 10 for trials which is to commence at 8.30 a.m.
The programme which was confined to Colombo in 2011 was able to produce a national woman's champion in Tania Balasuriya when she was only 15 years. Her achievement goes on to prove the standard of it and also how the programme has served the budding golfers in quick time.
The programme is generously powered by Capital Maharaja Organization. Those who wish to join in the selections should register by sending a WhatsApp message to 0775 445153 on or before December 5.