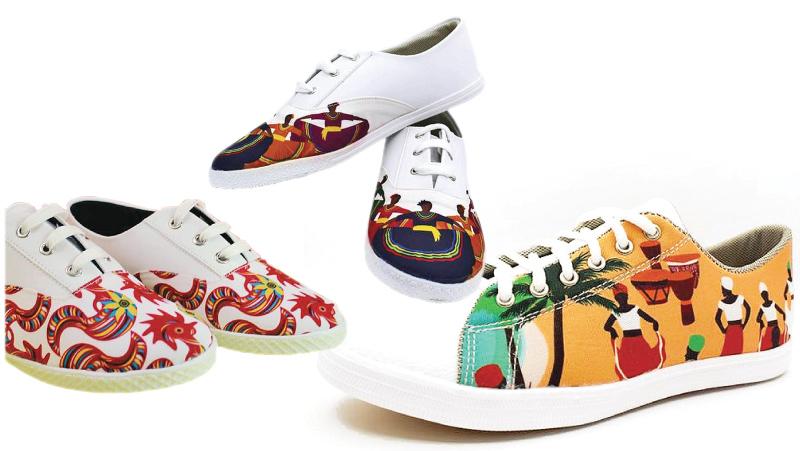 At 23, Frank Solorzano is the co-founder and CEO of Caité, a Honduran-made footwear company. Caité shows culture, tradition, and iconic sites in Central America, from an innovative perspective, through graphic designs on shoes.
Solor, previously worked as a Manager at Commercial Los Gemelos, a company that sells used and imported clothing in his country. He holds a Bachelor's degree in Industrial Engineering.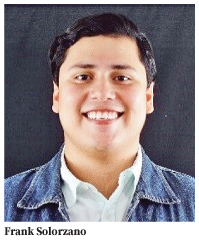 Frank Solorzano got the opportunity to take part in the Global Entrepreneur Summit in India last month after winning a fellowship through Young Leaders of the Americas Initiative (YLAI) 2017 Pitch Competition in Washington, DC. He was also one of the youngest participants at the summit.
Solorzano's company currently has five employees who work directly in Caité and he has also created contracts with over 15 artisans who work in their workshops to bring out the final product. In 2016, Caite had an annual revenue of $140,000.
Over the next few years, he plans to increase the business activities by creating a new line of products for their successful brand.
"We want to popularise our brand in all the countries in Central and South America," Solorzano told the Sunday Observer, when we met him during the Summit.
Excerpts:
Q: Tell us about your venture?
A: The name of my company is Caité. It is a footwear brand that concentrates in the manufacture of shoes with graphic designs that makes reference to the culture in Central America.
Q: How did you begin? What was the inspiration?
A: We started the brand initially with prototypes of our original idea and after finally getting the product we wanted (with the materials we wanted), we started making a market and simultaneously working on the relationships with our providers and potential customers.
Q: What were the initial issues? What barriers did you cross?
A: The first issues were people's opinions on the shoes. Given that Central America is a very conservative market, people often told us that our shoes were too fashion forward and that nobody would wear them. This was challenging because as much as these type of comments were hard to listen to, they were very important and gave us perspectives for future marketing strategies.
Q: How did you overcome such barriers?
A: Our solution was the market research that included online surveys and potential customers' feedback. We had an exhibition with models in a clothing store for about 15 days and this allowed us to study the response of our target market.
Q: What is your greatest inspiration?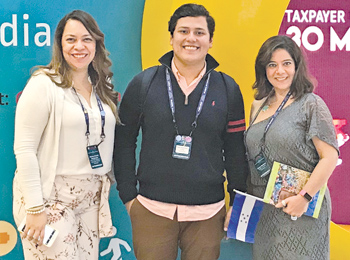 Solorzano at GES
A: Our greatest inspiration is Honduras and Central America. We believe our region has a lot to offer, and that we are way above the negativity being displayed on the media constantly.
Every time we want to find inspiration we take a look at Honduras and we find culture, hard working traditions and iconic places that reminds us of the real purpose of our brand, promoting Honduras and Central America through innovative and quality footwear.
Q: How is your business today? In terms of revenue, job creation and markets?
A: Right now we have a continuous production rate by an artisans workshop of 15 people and another team of six young professionals to manage the corporate side. Ours is now the leading locally produced footwear brand in Honduras, having 78% of the market share.
Q: What did you learn during the GES sessions?
A: I would give nine out of 10 for this year's GES. I loved the experience and learned a lot from listening to so many inspiring entrepreneurs. I learned a lot about disruption and how the new business models work; there were new perspectives on being conscious of what your customers need; there were learning sessions on how to create products at lower prices by using the power of technology.
Something that really got to me during this summit was all the business ideas were attached to environmental protection and social responsibility. It was amazing to see how young entrepreneurs are concerned about such issues before they created their ventures. This is a positive response. And I am happy to be part of that global society.
Q: What message would you like to convey to youngsters who plan to become entrepreneurs in the future?
A: I would like to say to them, that no matter what your venture is, make sure you're doing it with passion and the realisation that whatever we do right now will harvest later on, and that because of this we need to be conscious of every decision we make and analyse its reactions for the short and the long term.
Q: What would your business be in five years from now?
A: I will have established Caité as a strong brand, and by then I will hopefully be starting another company.