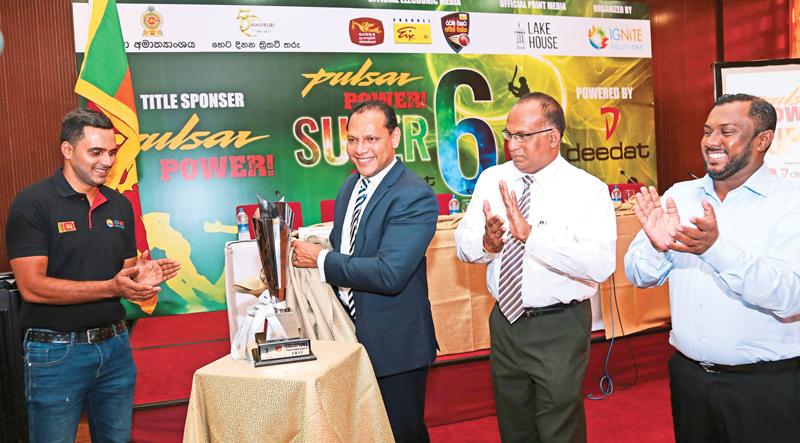 The All Island Pulsar six-a-side Softball Cricket tournament got under way at Kurunegala yesterday . This tournament will come to an end on the 28th of January in Colombo. The tournament is organized with the intention of giving the cricket loving rural children to showcase their talents before making them to be considered for selections for higher levels.
The winner of this mega tournament is to receive Rs. 1,000,000 the highest ever price money offered for softball cricket in the country, while the runner up will be presented with Rs 200,000 in addition to trophies. These details were disclosed to the media at press briefing held at the BMICH recently.
Cricket has become a passion in all parts of the country at present.
This sort of competition will help the young players show their talent along with their neighbors in their districts. With this intention the organizers have planned to conduct the first round at district level. They expect around 100 teams from each district.
The matches are to be played in two venues selected by the qualified officials in the District on a knock out basis. The two top teams from each district will qualify for the final round scheduled to be played in Colombo. All these matches will be officiated by umpires appointed by the Sri Lanka Softball Cricket Association.
The Chief organizer is 'Ignit Solutions Ltd.' while the sponsors are David Peiris Motor Company, 'Deedat'. The Media sponsor is Associated Newspapers of Ceylon Ltd. (Lake House). The Minister of Sports who attended the media briefing said that his Ministry fully supports events of this nature as it will be of great help for aspiring young cricketers to make their way to take the game seriously. It also has the ability to find youngsters with skills and talent to guide and improve their talents for a better future in cricket.