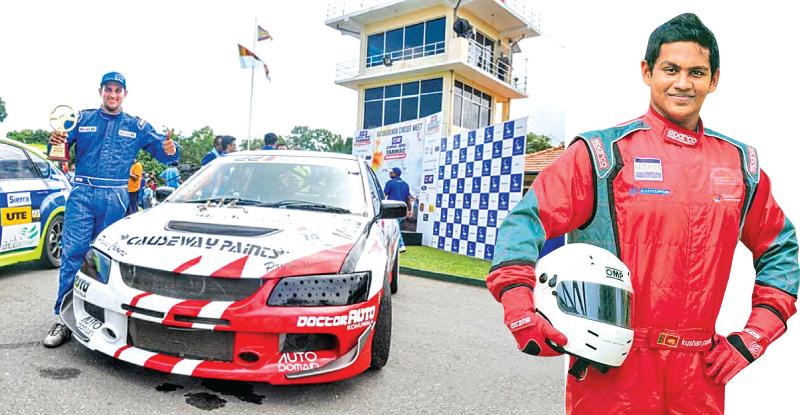 Sri Lanka Motor Cycle Club which celebrates its 70th anniversary this year has made elaborate arrangements to mark the celebrations. As part of it SLMCC will conduct a circuit meet at the Rotherham Circuit, in Katukrunda today commencing at 9.a.m.
The SLMCC which was formed soon after the colonial rule way back in 1947 has done yeoman service for motor racing in Sri Lanka. The formation of SLMCC made it possible for our local riders to engage riding and also continue with motor cycle racing in this country. It had conducted many major unforgettable racing events in Kandy, Nuwara Eliya, Katunayake, Kurunegala, Avissawella, Mirigama and Colombo Road races.
SLMCC has the distinction of being the pioneer in introducing the Kanway Circuit in Mirigama for the benefit of upcoming young riders.
SLMCC was instrumental in organizing the first Asian Road races in Colombo in the year 1972 and many other meets to keep up motor racing move forward.
The experience gained by these race meets our local riders were able take part in international meetings too and have brought glory to the country.
According to a Club Official For today's meet Derana TV too have come forward to be a partner and as a special attraction it has agreed to bring in leading Tele Drama actors and actresses to make it a pleasant day for motor racing fans with a festive mood in addition to the racing thrills and spills.
Today's meet will comprise of 11 car and 11 Motorcycle events with all leading drivers and riders in battle for supremacy on a very special day for motor racing in Sri Lanka.
In the motor cycle events in the higher capacity the champions will have to face stiff opposition from the young riders who have challenged them well during this season. Special mention has to be made about the champion riders on the Katukurunda circuit Maduranga Caldera and Soheil Daniel. These two rider have dominated this track for nearly a decade.
With the two Gunewardena brothers Jaden and Aaron who have qualified to make their appearance in the higher class bike over 600cc have shown that they are capable of challenging the top riders in any class. They proved their might few weeks ago at the Mirigama circuit beating highly ranked Soheil Daniel to the the third place in the 1000cc Category.
In the Cars events too most of the leading drivers are expected show their skills . The SL-GT class will be of interest for all fans as the champion driver Ashan Silva will be challenged by youngster Kushan Peiris and other leading drivers in the caliber of Janaka Dias, Ishraq Wahab, Arvinda Premadasa and few others who have performed well this season.
According to Club Officials it had made arrangements to felicitate all who have done yeoman service for the SLMCC to reach its 70th year existence in the field of racing and helping it to raise the standard motor racing Sri Lanka. The President of SLMCC Ananda Jayasekera is pleased offer his thanks to all who helped the club in promoting Motor Racing.