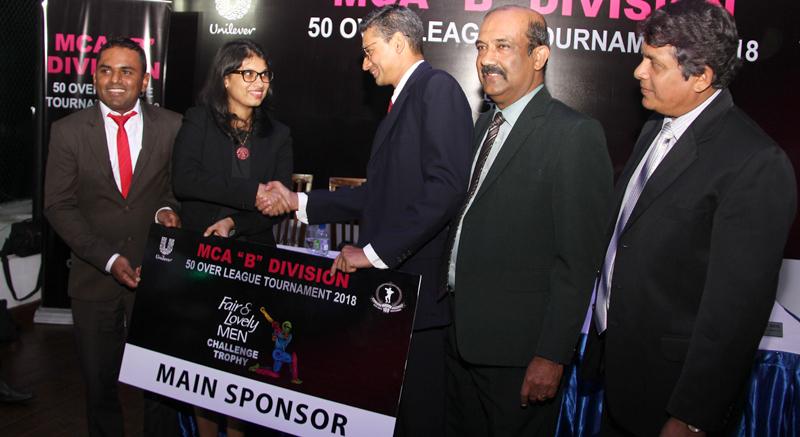 The Mercantile Cricket Association has taken measures to advance the commencement of its calendar for the year 2018. Therefore the MCA with this intention will start off the tournament with the MCA "B' Division tourney as its first tourney next week end with two matches scheduled to be played.
This was disclosed to the media by the president of the MCA Niran Mahawatte at a press briefing held recently at the MCA auditorium.
He stated that for the first time in the history of MCA cricket that Unilever Sri Lanka a Multi National Company that produces 'Beauty Care' products have come forward to sponsor the 'B' Division tournament 2018. This is a good signal for all cricketers also to see that they produce the best to keep the game cricket alive and also to keep the sponsor happy for helping them to be part of the game.
The tournament has attracted seven teams for the tournament and they are billed to play on a Legue basis and the four top teams after the completion of the league will qualify for the knock out tourney which too follows the League. This tournament sponsored by Unilever Sri Lanka will be named as 'Fair & Lovely Men/MCA 'B' 50 over League tourney.
Marketing Manager Unilever for 'Skin Care and Hair Care' Nilushi Jayathilaka addressing the media said that the Company is engaged in supplying the Beauty care especially for women folk. Now the Company found that men too are concious of their beauty. Uniliver always served the customers with good products and thought that the cricketers too deserve something in return. That was the main reason as to why the company decided to sponsor this tourney.
She also said that they will continue with this sponsorship in the future too.
The matches are to be played in different venues with a total of 24 games scheduled for the League Tourney. The four teams that qualify for the semi finals will clash on October 08 and 11 at the MCA grounds. The teams that make their way to the final will battle for the title on October 14 at the same venue.
The Participating teams are Unilever Sri Lanka, Powertek Cement, Mobitel 'A', Singer Sri Lanka 'A',MAS Silueta 'A', John Kees 'B' and Commercial Credit 'B'.