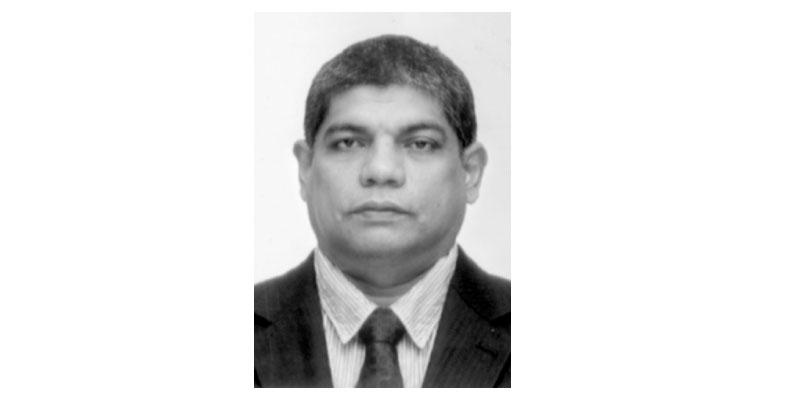 Billiard Association of Sri Lanka held its Annual General Meeting recently and Noor Zulsky Passela was elected as the President, while Niranjan Abeysena was elected as General Secretary and Anton Kandiah as the Treasurer.
Passela has been in the field of Billiards as a player for a long period of time. Later he was
an official in the Association and served as a Vice President too. He has a vast knowledge of the game as well as an administrator.
Passela a strict disciplinarian hopes to set up new programs to bring the standard of the game to a higher level. This programs will be used to educate players and officials to be well disciplined.
He says due to the lack of discipline and proper management the standard of the sport that produced great players of the calibre of the first World Champion M.J. M. Lafir has declined. With this program he hoped that all players and Officials will do their best to up- lift the standard of the sport to achieve more success at international level in the future said Passela.
It is also imperative to conduct more tournaments to give opportunities for players to gain more experience. He said
"Through these tournaments my plan is to rank players according to their achievements. This
system will no doubt help the selectors to find players to represent the country at international events", said Passela.
The Association is keen in finding new talent to promote the game through the younger generation. To achieve this the association needs to have a location to conduct tournaments.
The BSASL situated at the Sugathadasa Stadium to conduct their activities was taken over and at present the Association is faced with many difficulties.
Passela requests the Ministry of Sport to intervene in to this matter as early as possible. Until the matter is sorted out by the Ministry the Association will not be in a position to commence these Cue sport activities. said the newly elected President.
Officials elected for the BSASL
President: Noor Zulsky Passela
Vice Presidents: Brig. Indrajith Vidyananda, Grp. Capt. Chinthaka Dias, Ziham Hussain, Faiesz Samad, M. Franklyn
General Secretary:Niranjan Abeysena
Asst. Secretary:Kanthi R. P. Doolwala
Treasurer: Anton Kandiah
Asst. Treasurer:Grp. Capt. Y. S. Sooriyaarachchi
Tournament Secretary:Cyril Wijesena
Asst. Tournament Secretary:S. M. Ibrahim
Chief Referee:N. M. Ameer Mukhthar