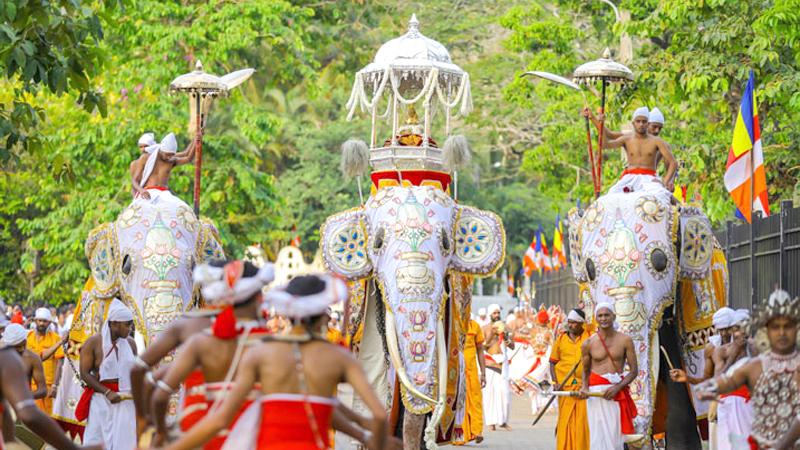 The historic Poson Perehera of the Sri Dalada Maligawa paraded the streets of Kandy on Saturday.
Organized since ancient times on the occasion of Poson Poya, this perehera consists of a large number of elephants and traditional dances.
The Perehera paraded the Dalada Veediya, D.S. Senanayake Veediya, Temple Road, Deva Veediya and Raja Veediya. The sacred relics casket of the Perahara was carried by tusker Sinharaja.