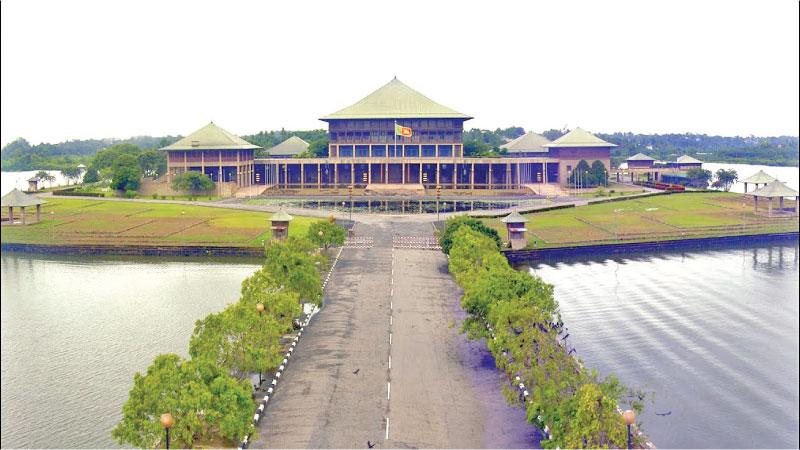 The writer was prompted to pen this article having noted a national newspaper going  on record saying that nobody has so far come out specifically  with the much hyped 'System changes'. Here are some of the steps that can be contemplated in this direction, which this writer has proposed to the authorities on several occasions.
Ensure 'Equality' of Citizens Vote as per UN convention- 1948 and forge 'Sri Lankanness' by allocating seats to parties based on their National /District Vote percentage at Parliament and Provincial Council (PC) Elections; Guarantee nomination of public cleared, merit based, genuine 'Country-First Political Professionals', as People's representatives by mandating minimum eligibility criteria and a standardised structured Interview marking system  for all contesting Parties/Groups; Secure Women and Youth representation (20 percent each) in Parliament/PCs, by mandating at least one woman and one youth below the age of 35 among every five persons in all District/Electorate nominee lists in merit order; Stipulate objective oriented mandatory criteria for the nomination of 29 National List MPs; Abolish 'Manape' (Preference Vote) and Mixed Member Voting (MMV) systems and if necessary, allow all parties to enter their nominees in merit order using any one of District/Electorate lists titled Proportional Representation (PR), First-Past-the-Post (FPP) and Central Pool; Consider any '5-year- Party Election Manifesto' as a legally binding document subject to a regulatory mechanism and convince the voter to accept it as the primary determinant for a wise voting decision; Fix a 'Common Maximum Expenditure Limit' for all 'Party campaigns' to ensure a level playing field and also to create an  opportunity to more deserving professional applicants lacking financial strength.  (This item has since been legalised); Install a 'Sustainable National Cabinet' system to foster 'Sri Lankanness' by allocating Cabinet seats to seat-winning parties based on their National  Vote percentage at a General Election; Ban 'cross-overs' to ensure an ethical and consensual political culture sans corruption; Objectively strengthen Provincial Councils and rationalise the role(s) and fringe benefits of Members of Parliament (MPs) such as becoming eligible for a pension after five full years in the House; Depoliticise Local Government (LG) Elections to ensure fair and uncorrupt service to people through the election of respectable, acceptable and sociable independent candidates in the locality.
Jana Sabhas
With the establishment of independent 'Jana Sabhas' (JS) at Grama Niladhari Division (GND) level, JS nominees would be the ideal candidates to represent people; Take simple and cost -effective steps to ensure maximum productivity of the Electoral and Political systems i.e.
Hold General and PC Elections and any relevant Referenda too on the same day. It can become easier after introducing the much awaited Electronic voting system; Complete all pre-requisites to abolish the Executive Presidency as unanimously agreed by political parties, religious leaders and the BASL and perhaps elect a hybrid 'Governor General' for which the Constitutional Council shall propose three independent candidates, one of whom shall be elected from the vote of Parliament and PC members. He/She will have additional powers to appoint Provincial Governors.
This will enhance productivity of the system sans red tape and achieve massive savings on Election and other expenses; Prioritise approval of critical 'system changes' to be effective before any future Election.
It is pertinent to take note of slogans such as "all 225 should go home". We need specific 'system changes' to select professionals to occupy the 225 seats. But for reasons best known to them, religious leaders, politicians, authorities, civil organisations and activists who campaigned for 'System changes', appear to have given up.
One banner
Since it is the need of the hour, all religious leaders, politicians, civil and professional organisations, the intelligentsia and Trade Unions must bring the entire country under one banner to forge the 'System changes' without any further delay.
As we know, the usual response of politicians is to bide time to respond till the Elections and say there is no time to pass legislation before the Election.
The classic examples are the 'Abolition of Executive Presidency' that was in the fray since 1994 and the proposed reduction in the number of Local Government members. The will of the sovereign voters should not be ignored.
The writer is a retired Deputy General Manager (DGM) of the Bank of Ceylon (BoC).