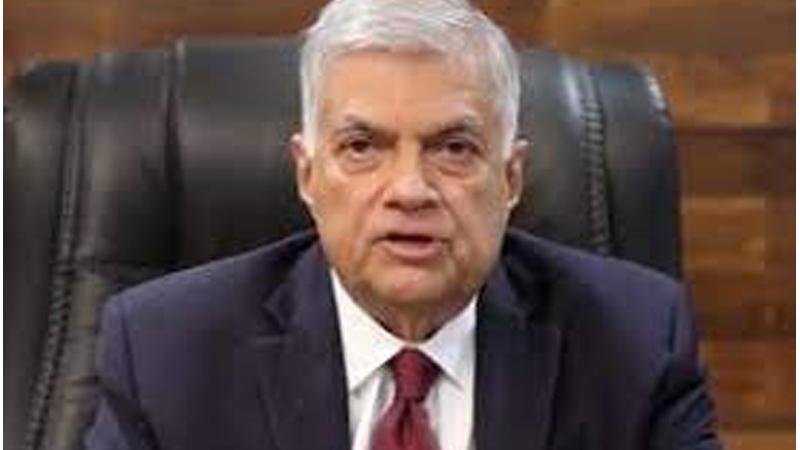 President Ranil Wickremesinghe's visit to Japan from May 24 to 27 is expected to strengthen the bilateral relationship that has been subjected to some jolts in the recent past.
President Wickremesinghe's long record as a strong advocate of close Sri Lanka-Japan economic cooperation is expected to help smoothen the rough edges.
In 2020, the US$ 2 billion JICA-funded Colombo Light Rail Transit (LRT) project was abruptly called off by the then Sri Lankan Government on the grounds that it was too expensive though its supporters maintained that it would guarantee a 20 percent return on investment and that it was a dire necessity for a growing city.
Many believe that Japan's strict "no-commissions" policy for local agents may have irked certain corrupt officials who then scuttled the project. While Sri Lanka lost that opportunity, Dhaka in Bangladesh has already got a similar system with Japanese assistance.
In July 2021, JICA stopped funding the Bandaranaike International Airport (BIA) development project Phase II Stage 2, citing the inability of the Sri Lankan Government to repay the loan. As it happened, in April 2022, Sri Lanka defaulted on its foreign debt in the midst of a serious economic crisis.
Japan was to partner India for the construction of the East Container Terminal (ECT) in the Colombo Port. But the Gotabaya Rajapaksa Government reneged on this plan too and opted not to involve any foreign entities citing its election manifesto. Japan showed little interest when the Western Container Terminal (WTC) was offered instead.
However, the Wickremesinghe Presidency, which came into existence in July 2022, recently announced the revival of the LRT project and called for Expressions of Interest (EOI).
Responding to a query as to whether Japan would rejoin the project, Japanese sources said that Japan would consider re-entering the project if Sri Lanka arrived at a debt restructuring agreement with the International Monetary Fund (IMF) based on a consensus among the lenders "including China".
A tall order, although the Paris Club and India are already on board.
However, hiccups notwithstanding, Japan is keeping the door open to further cooperation with Sri Lanka. The Japanese embassy's statement ahead of President Wickremesinghe's visit said that Japan expected the visit to "further deepen the friendly relations between Japan and Sri Lanka."
On his part, President Wickremesinghe has always been keen on greater cooperation with Japan. When he was Prime Minister in 2001-2004, he enthusiastically welcomed Japan's US$ 4 billion plan to fund the reconstruction of war-torn Sri Lanka. But the then President Chandrika Bandaranaike Kumaratunga scuttled the plan as she was opposed to the peace process marked by major concessions to the Liberation Tigers of Tamil Eelam (LTTE).
Japan's long involvement
When Wickremesinghe became Premier again in 2015, he told Itsunori Onodera, the then Japanese Defence Minister, that Japan should help develop the Trincomalee Port to become a maritime hub in the Bay of Bengal. Japan has been deeply involved in Sri Lanka's development for decades. It has given loans totaling 1126.7 billion Yen as of fiscal 2020; and grants totaling 223,043 billion Yen as of fiscal 2020 (one yen=2.21 LKR and 0.0072 US$).
Some of the recent Japanese-funded projects are: Construction of the BIA - Rs. 20.7 billion; Baseline Road - Rs. 12.5 billion; Expansion of the Colombo Port - Rs. 130.6 billion; Southern Transport Development Project - Rs. 60.7 billion; Provincial/Rural Roads Development Project - Rs.17.8 billion; New Mannar Bridge and improvement of the Causeway - Rs. 3.1 billion; Upper Kotmale Hydro Power (UKHP) Project - Rs. 63.3 billion; Vavuniya- Kilinochchi Power Transmission Line - Rs. 4.5 billion; Solar Electric Power Generation - Rs. 1.4 billion; Kandy City Wastewater Management Project - Rs. 23.6 billion; Eastern Province Water Supply Development Project - Rs.8.2 billion; Pro-Poor Economic Advancement and Community Enhancement Project - Rs.6.4 billion; Improvements of Anuradhapura Teaching Hospital - Rs. 3 billion; Improvement of central functions of Jaffna Teaching Hospital - Rs. 3.8 billion; Digital Topographic Mapping of the Northern Province - Rs. 836 million; Development Planning for the Rapid Promotion of Reconstruction and Development in Jaffna District – Rs. 836 million and Development Planning for the Urgent Rehabilitation of Resettlement Community in Mannar District – Rs. 836 million.
Recent major assistance projects for socio-economic infrastructure include: i) improvement of the Anuradhapura Teaching hospital by providing new facilities with medical equipment; ii) construction of the Vavuniya- Kilinochchi Transmission Line, iii) improvement of central functions of Jaffna Teaching Hospital; iv) construction of the new Mannar Bridge and improvement of the Causeway; v) improvement of Kandy City Wastewater Management; vi) Eastern Province Water Supply Development; vii) Provincial/Rural Roads Development; viii) construction of UKHP; ix) development of Solar Electric Power Generation in Hambantota, x) construction of Southern Highway from Kottawa to Kurundugahahetekma, and xi) construction of the first section of the Outer Circular Highway (OCH) in the outskirts of Colombo.
Humanitarian assistance
In addition, Japan provides assistance to Sri Lanka through international agencies such as the World Bank (WB), Asian Development Bank (ADB) and United Nations (UN) agencies.
US$ 11 million (Rs. 1,250 million) was given through the International Organisation for Migration (IOM), United Nations High Commissioner for Refugees (UNHCR), UN Children's Fund (UNICEF), and the International Committee of the Red Cross (ICRC) for providing shelter, food, water and sanitation to Internally Displaced Persons (IDPs) living in camps. US$ 7 million (Rs.800 million) was provided through seven Japanese NGOs operating in Sri Lanka under the Japan Platform Fund (JPF) to meet emergency humanitarian needs in conflict-affected areas.
Areas needing improvement
A Japanese presence in Sri Lanka's private sector has been maintained despite various challenges. As of October 2021, there were 107 Japanese companies operating in Sri Lanka. But Japan wants Sri Lanka to improve its business environment. On this, a Japanese official document says: "Improving the business environment is very crucial at this stage, especially in the context of new investment opportunities that have emerged in the entire island including the Northern and the Eastern parts of the country.
We hope that the Government of Sri Lanka will capture this opportunity by creating a stable macroeconomic environment and reducing the cost of doing business where businesses and industries could thrive."
"Since the end of the internal conflict in 2009, Sri Lanka has shown steady economic growth. However, Sri Lanka faces various challenges in furthering its continued economic growth such as, the delay in transition to high value-added industries, the mismatch in demand and supply in the labour market, underdeveloped infrastructure in various sectors including transport and energy, insufficient social services in rural areas, and natural disaster risks given by its geographic location."
"In addition, there are areas in the North and the East where basic infrastructure was destroyed as a result of the 26-year long internal conflict."
Promise of support
Promising Japan's support to effect improvements, the document says: "In anticipation of Sri Lanka's entry into an Upper Middle-Income Country (UMIC) in the near future, Japan supports Sri Lanka's efforts to promote investment and to develop private sector, and thereby improve economic and fiscal health of the country by enhancing public sector efficiency through such measures as improving systems and introducing Public-Private Partnerships (PPP). In this context, Japan also supports efforts towards human resource development to strengthen administrative capabilities."
"And to ensure sustainable development of the economy, attention will be paid towards bilateral cooperation on developing information and communication technology, promoting cooperation on industries that form the basis for growth such as science and technology cooperation, developing local small and medium sized enterprises, and towards improving environmental and sanitary conditions."
Plea for inclusive growth
Japan stresses inclusive growth. On this, the document states: "Regional and individual disparities are widening with economic growth in Sri Lanka. In addition, regions in the North and the East of the country are lagging behind in development due to the effects of the internal conflict in the past.
Therefore, Japan supports the development of industries and human resources with a focus on agriculture, improvement of basic infrastructure that contributes directly to people's lives and their industrial activities, and women's economic empowerment in order to improve the livelihoods of the people in these areas."
"Japan also pays attention to coastal regions where people live primarily on fishing and the regions with potential tourism resources, and continues to assist in demining activities in the northern areas."
President Wickremesinghe earlier visited Japan for the funeral of slain former Prime Minister Shinzo Abe, who laid the foundation stone for the BIA expansion project in 2014.