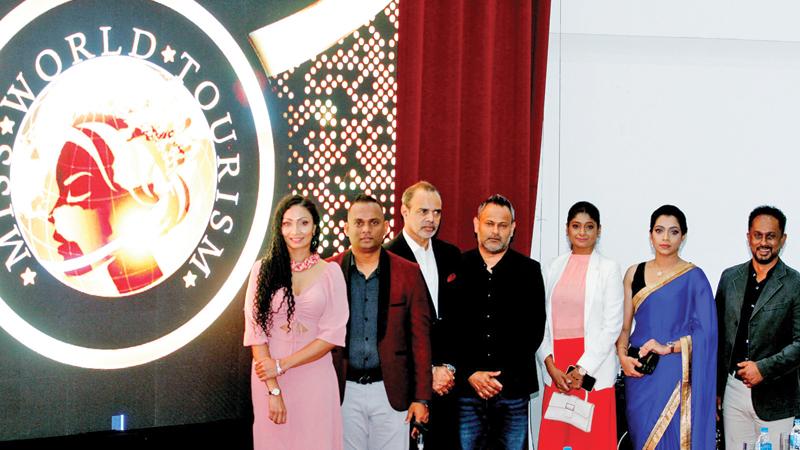 The Miss World Tourism 2023 will take place in Sri Lanka for the first time in July. The pageant is set to showcase the country's scenic regions and tourism hotspots as 40 contestants from around the world will compete for the Miss World Tourism title.
The pageant will be launched on July 20 and take contestants to Sigiriya, Kandy, Arugam Bay, Yala and Hikkaduwa, wrapping up on the 11th day for the main event at the Nelum Pokuna Theatre.
The participating countries are: Belarus, Belgium, Botswana, Bulgaria, Cameroon, Cambodia, Czech Republic, Estonia, Ethiopia, Finland, France, Ghana, Guinea, Hungary, India, Italy, Indonesia, Kenya, Liberia, London, Macedonia, Mauritius, Mexico, Mongolia, Namibia, Nepal, New Zealand, Nigeria, Pakistan, Papua New Guinea, Romania, Russia, South Africa, Spain, Sri Lanka, Taiwan, The Netherlands, the UAE, Ukraine and Zambia.
In an ambitious move to boost tourism and address neglected issues across Sri Lanka, the Miss World Tourism Sri Lanka pageant is set to captivate the nation's attention. Departing from the traditional focus on superficial beauty, this groundbreaking pageant aims to harness the potential of its contestants to effect positive change in their home countries while promoting Sri Lanka's tourism globally.
Under the innovative format, each country will send its finest representative to compete in the final stage of Miss World Tourism Sri Lanka. These nine winners will not only vie for the prestigious title but will also be entrusted with a significant responsibility. Their role will encompass the development and execution of a project tailored to address specific issues that have long been overlooked in their countries.
By emphasising purpose and social impact, the pageant organisers seek to foster a sense of dedication and responsibility among the contestants. Rather than merely aspiring to win a beauty title, these suitably qualified winners are encouraged to embrace the opportunity to make a tangible difference in their communities and elevate the standing of their provinces.
Throughout a considerable period of time, the crowned winners will dedicate themselves to their projects, demonstrating their personal growth, compassion, and the ability to effect positive change.
This approach not only showcases the contestants' capabilities but also serves as a testament to their commitment to society and the nation as a whole. Beyond the glitz and glamour, Miss World Tourism Sri Lanka is a catalyst for promoting tourism in the country.
By leveraging the contestants' influence, the pageant aims to enhance Sri Lanka's global recognition as a premier tourist destination.
Through their participation and personal projects, these exceptional women will showcase the diverse attractions and unique cultural experiences that Sri Lanka has to offer, enticing travellers from all corners of the world.
The Miss World Tourism Sri Lanka pageant embodies a new era of beauty pageants, one that transcends traditional notions of beauty and empowers contestants to become agents of change.
With a focus on provincial development and a commitment to transforming neglected issues, this groundbreaking event aims to put Sri Lanka firmly on the global tourism map while leaving a lasting impact on the communities it touches.