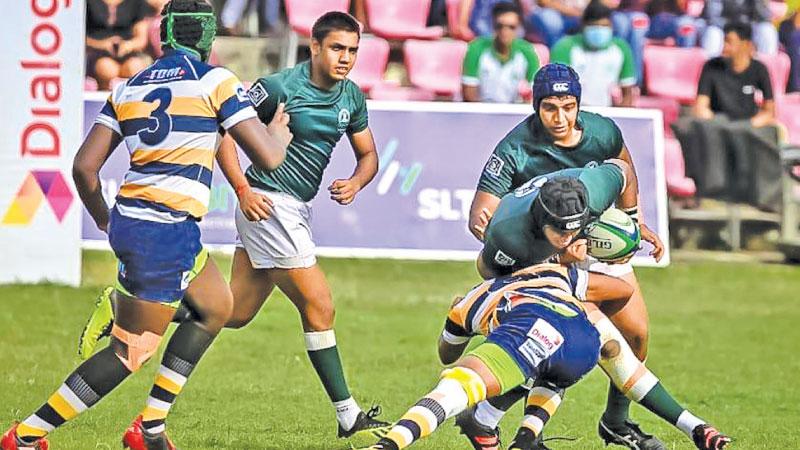 Nothing will be asked or given when the much awaited inter school rugby season gets underway on June 12 with Isipathana College moving out to defend the Division One title.
Fourteen teams are in the fray in two groups and the top two teams in each group at the end of the first round will move into a four-team segment known as the Super Round to determine the ultimate winners who will take custody of the Dialog Trophy.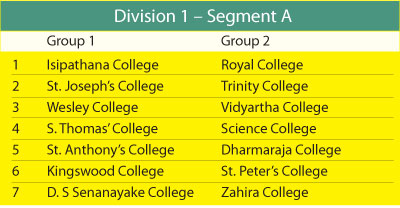 An official of the Sri Lanka Schools Rugby Football Association (SLSRFA) said the 14 teams have been grouped according to their respective standings at the conclusion of the first round of the 2022 season.
The dates and venues of the matches of the 2023 tournament are yet to be finalized and the SLSRFA is also expected to reduce the number of teams in the Division One championship to 12 next season.
Week 1
Isipathana vs Kingswood
Royal vs St. Peter's
St. Joseph's vs. St. Anthony's
Trinity vs Dharmaraja
Wesley vs S. Thomas'
Vidyartha vs Science
---
Week 2
St. Anthony's vs DS Senanayake
Dharmaraja Vs Zahira
Isipathana vs S. Thomas'
Royal vs Science
St. Joseph's vs Wesley
Trinity vs Vidyartha
---
Week 3
S. Thomas' vs Kingswood
Science vs St. Peter's
Wesley vs DS Senanayake
Vidyartha vs Zahira
Isipathana vs St. Joseph's
Royal vs Trinity
---
Week 4
Wesley vs St. Anthony's
Vidyartha vs Dharmaraja
St. Joseph's vs Kingswood
St. Peter's vs Trinity
Isipathana vs DS Senanayake
Royal vs Zahira
---
Week 5
St. Joseph's vs S. Thomas'
Trinity vs Science
Royal vs Dharmaraja
Isipathana vs St. Anthony's
Kingswood vs DS Senanayake
St. Peter's vs Zahira
---
Week 6
Isipathana vs Wesley
Royal vs Vidyartha
S. Thomas' vs DS Senanayake
Science vs Zahira
St. Anthony's vs Kingswood
St. Peter's vs Dharmaraja
---
Week 7
St. Joseph's vs DS Senanayake
Trinity vs Zahira
Wesley vs Kingswood
Vidyartha vs St. Peter's
S. Thomas' vs St. Anthony's
Science vs Dharmaraja