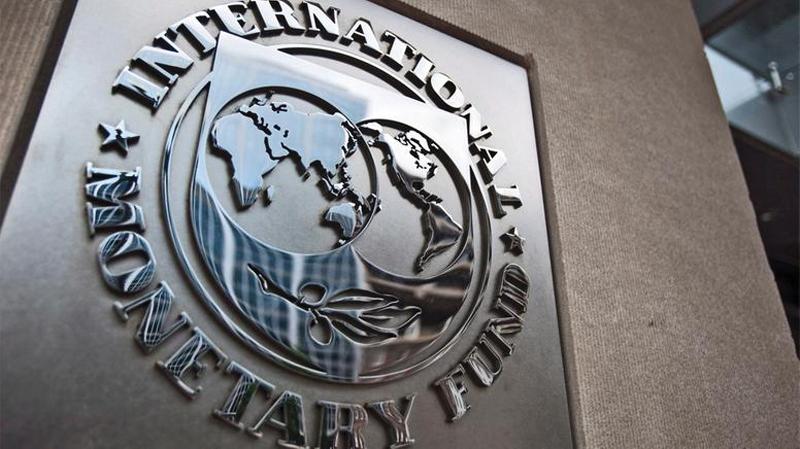 The International Monetary Fund (IMF) Extended Fund Facility (EFF) has been hailed as the only feasible solution for Sri Lanka's economic woes. The first tranche of this EFF has already been received by the Government.
The Sunday Observer spoke to several Government and Opposition politicians to get their views on the IMF package.
*****
We appreciate President's dedication for securing IMF funding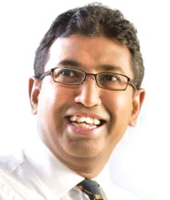 SJB MP Dr. Harsha de Silva: "We must appreciate the contribution made by President Ranil Wickremesinghe to secure this EFF. We also applaud the professionalism of the Central Bank of Sri Lanka (CBSL). This should actually have been done back in 2020. Then we would not have been in this predicament. Economic reforms are critical. We must look forward to a better future. We have to build bridges with the rest of the world."
A short-term beginning to a long-term solution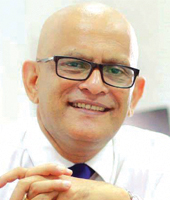 SLPP MP Prof. Ranjith Bandara: "This is the beginning of a long journey. We can obtain relief from many fronts through the IMF opening its doors. This will improve our credibility among the international lending and investment community. They will come forward to transact with us. We must make use of this golden opportunity to undertake viable economic reforms. These can be painful in the short term but beneficial in the long term. A lasting political consensus is needed for the IMF program. We have to take bold decisions with regard to our economy."
Details must be scrutinised before parliamentary approval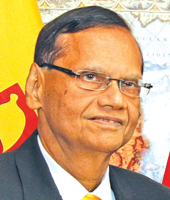 SLPP MP Prof. G.L. Peiris: "We have asked several times for this agreement with the IMF to be tabled in Parliament, which has total control over finances. The IMF funds are given to the people, not to the Government per se. However, the exact details of this agreement were not revealed to Parliament or to the public until the first disbursement was made. That is not a suitable step. This should be taken forward only through an extensive dialogue with the people. The President is seeking Parliamentary approval for this by the third week of April.
But we should probe this IMF agreement in detail. We cannot agree with some of the proposals, such as local debt restructuring. It will lead to a big problem. If the EPF funds are restructured, retirees will suffer big losses. Banks will also have problems if local debts are restructured. The low-income groups will suffer the most, even though the IMF itself has cited the need for a social protection net for these groups. This should be done first."
IMF has one model for all countries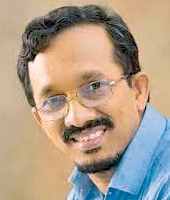 Former JVP MP Sunil Handunetti: "The IMF has one model for all countries. We have to cut our feet to fit their shoes. This is their modus operandi in a nutshell. We have to do their bidding now. Making the CBSL independent will not work the way it is intended on paper. A cost-reflective pricing structure as instructed by the IMF essentially means that the Government is not going to spend money for public uplift and welfare. This is why the public now has to pay an exorbitant amount for their electricity. We even have to sell profit-making State-Owned Enterprises (SOEs). These conditions have not benefited any country that received IMF assistance. We can look at what happened in Greece, Lebanon, Kenya, Argentina and so on.
We are only getting around US$ 60 million monthly through this EFF. True, this will unlock some international assistance. But we can earn US$ 250 million monthly from tourism alone with no strings attached. Similarly, our expatriates remit around US$ 400 million monthly without any preconditions. We can easily earn US$ 1 billion through exports.
We have to work more to develop this country through our own means. In any case, it is difficult to believe that the very rulers who indebted this country to the tune of US$ 53 billion in just 75 years will work honestly to manage this debt. What should be changed now is this corrupt political culture."
Somebody will have to bear the burden of this crisis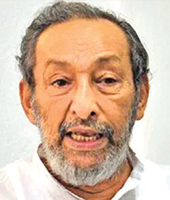 MP Vasudeva Nanayakkara: "This is another burden placed on the people. Although the appreciation of the rupee and the increase in foreign reserves are good, there are many shortcomings in this agreement. The living standards of the ordinary people will fall when this agreement is implemented. People will have to spend more, but consume less. This will demean the value of labour. People will have to work more, but earn less."