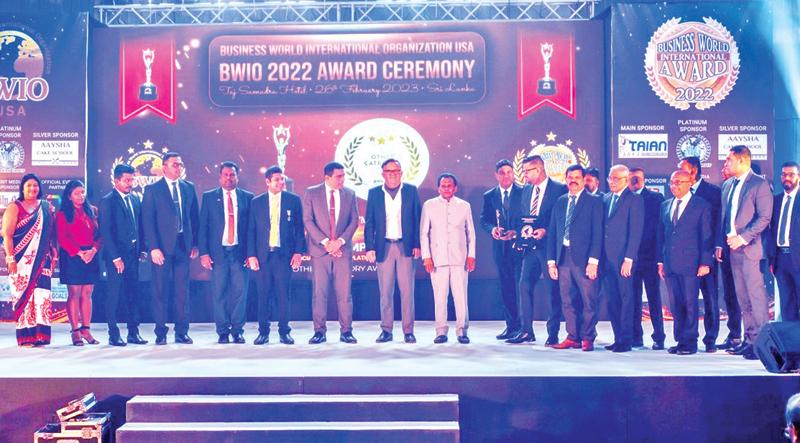 Future Life Investments Limited (FLI), an up-and-coming microfinance company, won the Best Microfinance Company of the Year at BWIO International Awards, organised by Business World International Organization at Taj Samudra Hotel recently.
Chief Executive Officer of Future Life Investments Limited Danushka Udugama said that the company, which was set up in 2016, in Gampaha, has grown to be one of the fastest-growing microfinance companies in the country within six years with 36 branches and over 360 staff.
He said that the company had a loan portfolio of over 2.5 billion rupees by the end of February 2023. "We have customers in almost all districts in the country. We believe in adhering to the true meaning of the microfinance concept and ensuring that our customers always come out on top. We are more flexible, and we want to be sustainable. We serve low-income individuals who want to overcome adversity."
"Currently, we service over 63,000 clients and given Sri Lanka's current economic condition there will be a spike in demand for microfinance loans in the future. Due to its sustainable approach to microfinance and respectful relationships with customers, staff, the company has a track record for low non-performing loan levels," he said.