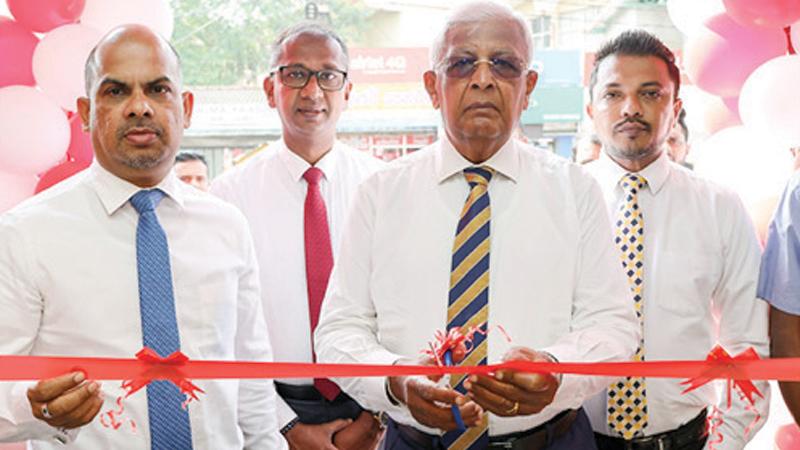 DSI, Sri Lanka's premier footwear brand, opened two new showrooms and a franchise outlet in the month of February to further expand its retail network and take its top of the range footwear closer to more customers.
The showrooms, situated in Kirindiwela and Kandana, were opened to the public on February 14 and 16 while the franchise outlet was declared open in Siyabalanduwa on 22nd of February. Collectively, these new openings offer DSI customers in these locations a novel retail experience that is unmatched by other footwear retailers in Sri Lanka.
The DSI Kirindiwela showroom, which was reopened, had D. Samson & Sons (Pvt.) Ltd Chairman Nandadasa Rajapaksa as the Chief Guest along with National Sales Manager (Retail Sales) Mr. NaleenWeerawadane. The Kandana showroom re-opening was attended by Senior Manager – Office Administration and Maintenance Mr. Tilak Weerakoon as the Chief Guest. Meanwhile, the Siyabalanduwa franchise outlet was opened under the patronage of National Sales Manager (Retail Sales) Mr. NaleenWeerawadane and Franchise outlet owner Ms. M.V. Shyamali.
D. Samson & Sons (Pvt.) Ltd Chairman Nandadasa Rajapaksa said, "The launch of these three outlets amid the turbulence of the past year demonstrates our faith in our consumers and our desire to serve them with added convenience and enhanced choice. This is a part of our efforts to reach out to more existing and potential DSI customers in as many rural, suburban and urban areas of the country."
"We are motivated to enhance our services by introducing more convenience into the daily lives of our customers, following the opening of our latest showrooms. Our customers who reside in the vicinity of these new showrooms can expect a well-designed and functional space in a convenient central location, along with the assistance of our professional staff who are dedicated to providing an exceptional shopping experience for all," he added.
DSI has been on aggressive expansion drive over the past few years and these are the latest in a series of new outlets and showrooms established by the company around the island.
The market leader in manufacturing and retailing footwear in Sri Lanka, D. Samson & Sons (Pvt.) Ltd. serves as the sole distributor of a number of local footwear brands including U Softo, Ranpa, Samsons, DSI Supersport, Beat, Beach, Petalz, Fun Souls, Tamik, Waves, Jessica, Melissa, and AVI as well as popular international brands such as Clarks, Redtape, Reebok, Puma, Fila, U.S. Polo, Adidas, Arrow, W, Modare, Inc.5, Aurelia, Asics, and Von Wellx.