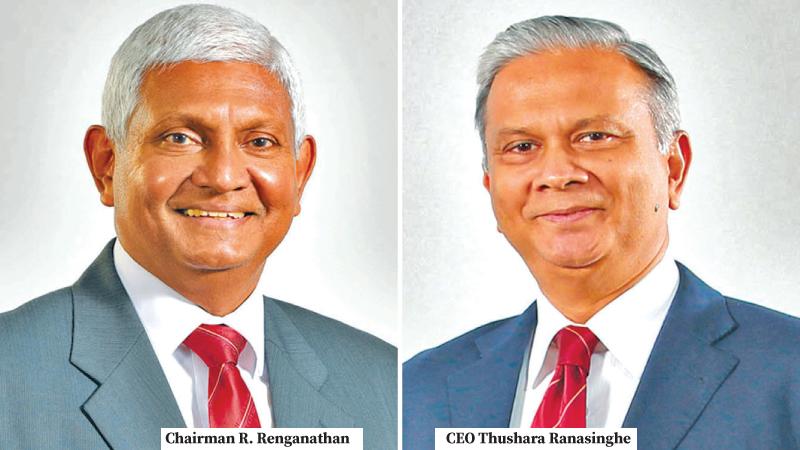 Ceylinco Life policyholders received Rs 18.9 billion in net claims and benefits in 2022, as the Company achieved its 19th consecutive year of market leadership in Sri Lanka's life insurance sector with gross written premium income of Rs. 29.16 billion for the 12 months ending December 31.
Premium income grew by 14 percent despite the unprecedented challenges of the year, and the figure of Rs. 18.9 billion for net claims and benefits represented a growth of 48.9 percent over the Rs. 12.7 billion paid in respect of 2021, and was the highest net claims and benefits paid in Ceylinco Life's history, a company official said.
Total revenue for the year grew by 21 percent to Rs 49.2 billion, with investment and other income improving by an impressive 33 percent to Rs 20 billion, a media release from Ceylinco Life stated.
The Company's Life Fund grew by 12.7 percent to Rs 134.9 billion as at December 31, 2022, after a transfer of Rs 4.8 billion to the Shareholders Fund.
Ceylinco Life's total assets grew by Rs 17.8 billion or 10.2 percent to stand at Rs 191.5 billion at the end 2022, while its investment portfolio recorded an increase of 7.4 percent in value over the 12 months to reach Rs 165.9 billion as at December 31, 2022.
"Our performance in a year that saw disposable incomes contract alarmingly due to the additional financial burdens placed on the populace, reflects the value of the trust and confidence we have built over more than three decades, and the importance of our unrelenting focus on business fundamentals,"
Ceylinco Life Managing Director and CEO Thushara Ranasinghe said. "We have always believed that the business of life insurance is about paying claims and benefits, which is clearly reflected in our figures for 2022, and is one of the foundations for the trust of our customers," he said.
Ceylinco Life's basic earnings per share for the year amounted to Rs 152.64, an improvement of 12.7 percent while net assets value per share stood at Rs 987.98 as at December 31, 2022. Return on assets for the year was 3.98 percent and return on equity 15.45 percent.