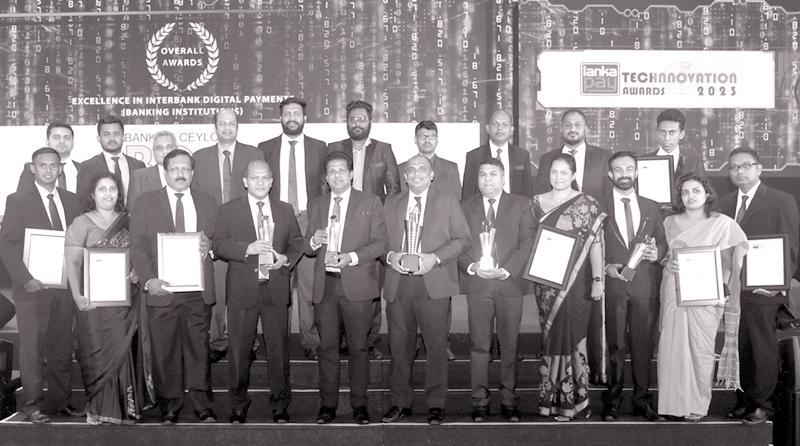 The Bank of Ceylon captured seven accolades including prestigious Gold Award for Most Popular Digital Payment Product (Banks and Non-Bank Financial Institutions - Mobile App Payment) for BOC SmartPay App, Gold Award for Bank of the Year in the Financial Inclusivity Category A, Gold Award for Best Acquirer on LankaPay Online Payment Platform, Silver Award for Overall Excellence in Interbank Digital Payments (Banking Institutions), Silver Award for Best Bank for Retail Payments, Merit Award for Best Common ATM Enabler of the Year in Category A and Merit Award for Most Popular Digital Payment Product (Banks & Non-Bank Financial Institutions - Internet Banking) for our B App.It is at this year's awards ceremony,the Bank of Ceylon has won the highest number of awards at a Technnovation Awards.
Pioneering the banking and financing industry for over 83 years, the legacy of the Bank of Ceylon spreads across in all spheres of social economic wellbeing. The Bank has elevated the living standard of the Sri Lankan community through financially empowering many individual and business that was brought with financial and digital inclusiveness. BOC has ensured its services was spread across the country evenly enabling everyone has the equal opportunity to reach financial wellbeing.The bank has strategically improvised its product basket to include digital financial product that can be conveniently adapted by anyone. The Bank extends its sincere gratitude to all its valued customers who have been patrons in its journey to reach new heights of excellence in banking services while thanking all its stakeholders for their continuous support.
Continuing to cement its position as the No.01 Bank in the country while serving the national interest as reflected by numerous global and local accolades, Bank of Ceylon has been recognized among world's top 1,000 banks by ''The Banker Magazine UK". The Bank maintains a strong balance sheet comprised of an asset base of over Rs.4 trillion and deposit base of over Rs.3 trillion in commanding its local peers. Bank of Ceylon captured the No.1 Banking Brand in Sri Lanka for the 14th consecutive year in the "Brand Finance Lanka's – Brand Annual" for the year 2022, while also becoming the sole Banking brand to surpass a brand value over Rs.50 billion. With over 2,000 touch points spread across the nation, BOC operates over 650 branches connected online and an ATM/CDM/CRM network of over 1350 located in all 25 districts of the country. Bank of Ceylon leads the trade finance and inward remittances market in serving the national interest. Its overseas presence consists of foreign branches in Chennai, Male, Hulhu-Male, Seychelles and a banking subsidiary in London as well as a strong affiliation with the international banking network developed over the years.