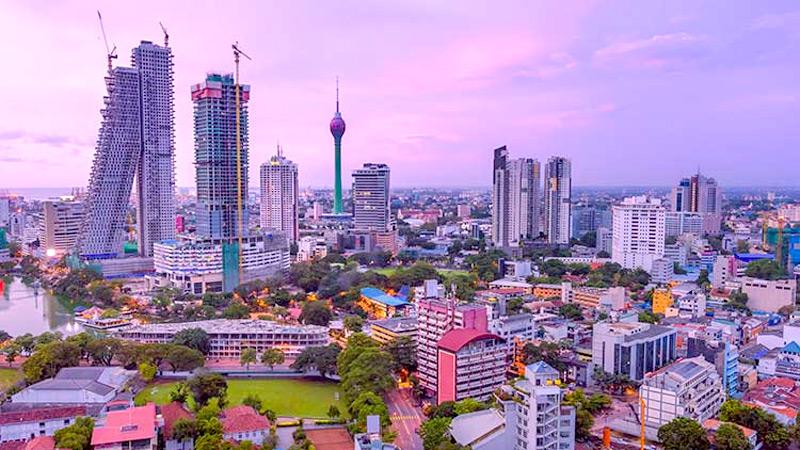 The International Monetary Fund has finally approved a $3 billion bailout for Sri Lanka, paving the way for the country to restructure its debt and for the economy to improve in 2024.
The South Asian country is grappling with its worst financial crisis in decades and the IMF's decision will allow an immediate disbursement of a $333 million loan over four years. Sri Lanka has been "hit hard by catastrophic economic and humanitarian crisis," Krishna Srinivasan, director of the IMF's Asia and Pacific department, told CNBC.
"This you can trace back to three factors: One is pre-existing vulnerabilities, policy missteps, and shocks," he told CNBC's Sri Jegarajah in an interview early Tuesday in Asia.
"In response to that, the economy has contracted quite sharply. We expect a contraction around 8% in 2022, a 3% contraction this year before the economy picks up next year.As a result, Sri Lanka's debt levels have become unsustainable and inflation remains elevated, he added."All the macro fundamentals are pretty sobering."
The Sri Lankan rupee last strengthened 4.5% against the U.S. dollar on Tuesday. The main aim of the IMF loan is to address "macroeconomic stabilization" and restore debt sustainability in the short term, said Srinivasan.
"But going beyond that, the program also aims to mitigate the impact of the crisis on the poor and vulnerable," he noted. "It aims to safeguard national stability and strengthen governance," to improve the country's growth potential for the longer term. Gabriel Sterne, head of global emerging markets at Oxford Economics, told CNBC in an interview, the IMF's loan approval is significant for Sri Lanka, which defaulted on its debt last year.
"It's a big moment, very positive for the country overall as adherence to the program will point a way out of a partly self-induced crisis," he said. "There are plenty of examples of IMF programs restoring stability, though these often come at the cost of painful austerity."
"There is broad recognition of the fact that debt sustainability needs to be restored. There is broad agreement that this will require both fiscal consolidation on the part of the government," he said, adding that implementation is key.
"We do see a significant amount of ownership and there has to be a significant amount of leadership, so that there is buy-in for this whole program," noted Srinivasan. This will be something where society at large will have to play an important role, along with all other stakeholders, including the political actors."
In response to the IMF bailout, President Ranil Wickremesinghe thanked the IMF in a tweet and said his country is committed to its "reform agenda," adding that the IMF program is "critical to achieving this vision."