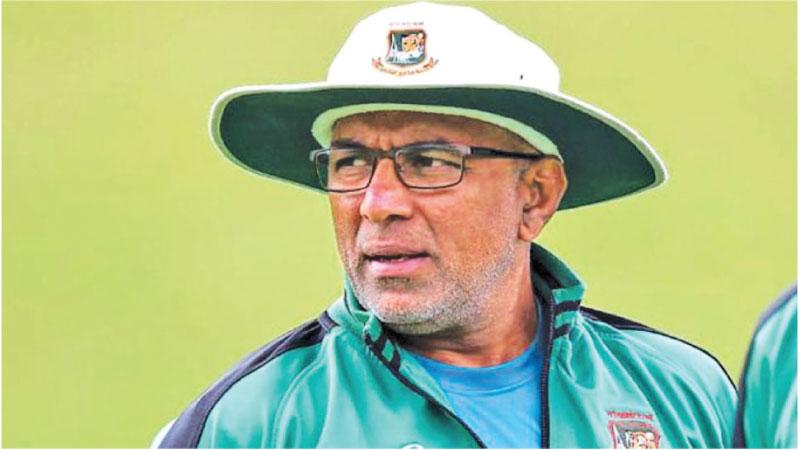 Bangladesh cricket team head coach Chandika Hathurusinghe said he is not a magician who can forecast results ahead of Bangladesh's first-ever bilateral T20I series against world champions England.
But within days after his comments, Hathurusinghe the Sri Lankan mastermind guided Bangladesh to an incredible 3-0 T20I whitewash against defending T20 World Cup champions England. Now he's hailed as a white-ball genius, after he coached Bangladesh to victory in the third and final game as well on Tuesday.
Hathurusinghe was asked before the series whether Bangladesh can win any match in the T20I series against England?
"It's all them, the players," Hathuru replied. "I'm not a magician or someone who can forecast the future. But we can try to win matches" he added.
Hathurusinghe said the message to the players was to do the things they have been doing in the BPL and do it against the world champions.
"I'm very open to seeing what we can do in this series. And I expect the players to do the same thing that they have done to get selected. So, go and show them at the international level against the world champions for them to understand where they are and for us to understand whether we are better than them in our conditions or they are better than us. Good opportunity for us to see where our skill set is in T20Is," he further said.
The talented 54-year-old Sri Lankan was picked for his second stint as Bangladesh head coach and mere weeks after his appointment he had coached the team to an unbelievable 3-0, T20I whitewash against the defending T20I World Cup champions England. It now seems like with Hathurusinghe, they can hopefully shape the next era of Bangladesh white-ball cricketers and they were very much right in the back of that wave.
It's an approach he has implemented with immediate success with the Bangladesh white ball sides. The fearless mindset is easy in theory, but getting players to buy in is where the real magic lies with Hathuru. The affable Sri Lankan is just as comfortable engaging with players as he runs net sessions - but crucially he holds the respect of players who enjoy playing for him.
Recalling some players who 'lost their place' in the Bangladesh team, Hathuru was able to integrate them back in the side which was a tremendous accomplishment.
A typically humble Hathuru also had the good fortune to command such talented players. Being at the right place at the right time is a pretty good strategy.
There will be no resting on their laurels for Chandika Hathurusinghe as the head coach of Bangladesh and his team after dumping the defending T20I World Cup champions England 3-0.