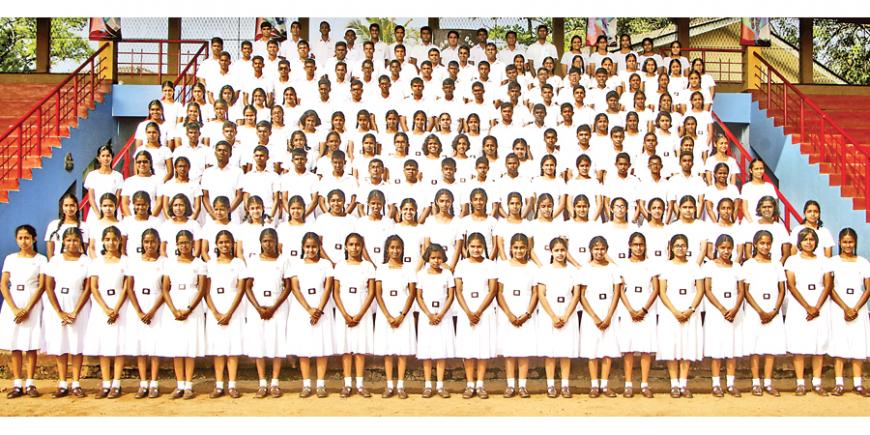 Taxila Central College in Horana, now in its 76th year, is well-known throughout the island. Some will know it as the location for the famous novel "Golu Hadawatha" (Silent Heart) by Karunasena Jayalath, which was later turned into a hit movie. The school's name comes from Taxila in present-day Pakistan, which was an important Buddhist city from the 5th Century BC to 6th Century AD.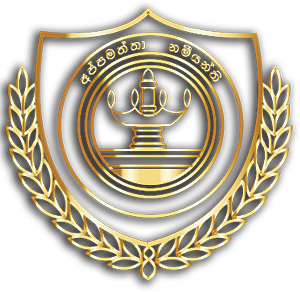 One unique distinction about this school is that not a single student had failed the GCE Ordinary Level (O/L) examination during the past 17 years. With this 100 percent success rate, all Taxila O/L students could enter the A/L streams.
The mixed school, which has a student population of 3,600 and 154 teachers, was founded on May 6, 1946 on a plot of land that once belonged to philanthropist S. Wimalasekara. It began to offer classes above Grade 8 from 1968. It has since excelled in all examinations and also extra-curricular activities. It gained "national school" status in 1993. It became the main "sports school" in the region in 1997 and has many sporting achievements to its credit.
Principal
Taxila is headed by Principal W.P.N.D. Weerasinghe, who has excellent management skills. He is carrying on the excellent work done by his 19 predecessors. The school excelled in academic activities even amid the Covid-19 pandemic. From 2020 to 2022, the students faced many challenges as the online system was not very successful.
Despite such difficulties, all 321 students who sat for the O/L examination in 2022 qualified to enter the A/L classes. Thus there were 134 9 As, 56 8 As and 39 7 As. Accordingly they had got 256 A passes for Sinhala, 258 for Math, 260 for English, 255 for History, 279 for Buddhism and 241 for Science. Moreover, 60 of the 70 students who studied Music obtained A passes and 39 students out 51 received A passes for Art.
Likewise, 50 students (all of them Sinhalese) scored A passes for Tamil, 34 scored As for Dancing and 39 achieved As in Sinhala Literature. All the students who studied German have passed with flying colours. All these achievements were made possible by the commitment of teachers and the determination of students.
Online teaching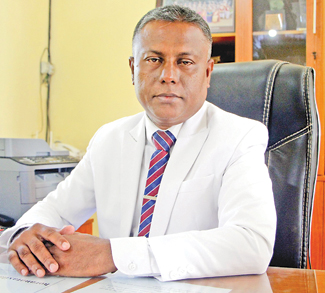 Principal W.P.N.D. Weerasinghe
The school was much more organised than other schools vis-à-vis online teaching. Using the Microsoft Teams platform, the school devised a timetable and sessions for all students from Grades 6 to 11. The school also used WhatsApp to communicate with students and monitor their progress. Training was provided for both teachers and students on the online methods.
All school exams were also conducted online and some physical answer scripts were marked by teachers who came to the school despite the Covid risk. Parents were also requested to assist and monitor the students. Former Principals H.H. Abeypala and K.K.P.M. Jayatilaka and current Principal W.P.N.D. Weerasinghe volunteered their time for this effort.
Once the lockdowns were lifted and the students began coming to the school in batches, the teachers identified the students who had lagged behind and conducted special classes for them. This "Foster Teacher" scheme, which paired one teacher with one student, was unique to Taxila. The teachers gave them lessons till 4 p.m. on weekdays and classes were conducted for all five main subjects.
Once normal school sessions commenced, the school started camps for teaching Science and Maths. This enabled the teachers to identify gaps in the students' knowledge and take corrective steps. Two hours of extra classes were held for the benefit of students sitting for the O/L examination. The Past Pupils Association (PPA) and the School Development Society (SDS) obtained the services of reputed outside teachers and university students to give lectures on the five main subjects to the O/L students.
PPA
The PPA has rendered a yeoman service to the school over the years. It has funded the education of children from low-income groups with assistance in cash and kind and also rewarded GCE O/L high fliers. The Taxila 2000 Group in the PPA donated smartphones to 13 students whose parents could not afford smartphones or laptops for online learning. The PPA also assists many students from underprivileged backgrounds under the theme "Light for Education" with a monthly stipend of Rs.2,500.
The school also faced the challenge of boosting the morale of students who had been confined to their homes for months at a stretch due to the Covid pandemic. These programs targeted the physical and mental well-being of students, especially those facing the major examinations and counseling sessions were also held where required.

The school authorities also conducted a "Clean Taxila" program to provide a clean environment to the students once regular classes commenced in the post-pandemic period. This encompassed Health and Green concepts to provide a better ambience to the students and teachers.
The school staff led by Principal W.P.N.D. Weerasinghe is ably assisted by Deputy Principal Isankaa Samarasinghe, Assistant Principal (Grades 9, 10, 11) Premasiri Edirisinghe, Assistant Principals P.M. Samantha Kumara, Jayantha Premaratne and Chandrika Wijayagunawardhana, Headmaster (Grades 9, 10, 11) Anuruddha Ariyaratne, Headmaster (Grade 11) Champika Samarasinghe and Headmaster (Grade 10) Nayana Gunawardena.
Sports
Taxila Horana gives equal prominence to studies, sports, character moulding and personality development. The most important event on its sporting calendar, the Big Match versus Piliyandala Central College, will be held from March 31 to April 1 at the De Soysa Cricket Stadium in Moratuwa.
The school actively participated in the competitions held to mark the International Children's day in 2022, winning several accolades. The school also encouraged students to write essays and books during the pandemic period when they were confined to their homes. Many of them won awards at various literary festivals for their creations. Taxila students also shone brilliantly at the Inter-School Astronomy Contest and have also done well at research/inventions contests.
The Taxila motto is "Appamaththa Namiyanthi" (in Pali), from the Apramada Vagga in Dhammapada, which loosely translates as "those who are early, never die". Taxila has left an indelible, immortal mark on the local education scene. It will continue to produce useful citizens for hundreds of years.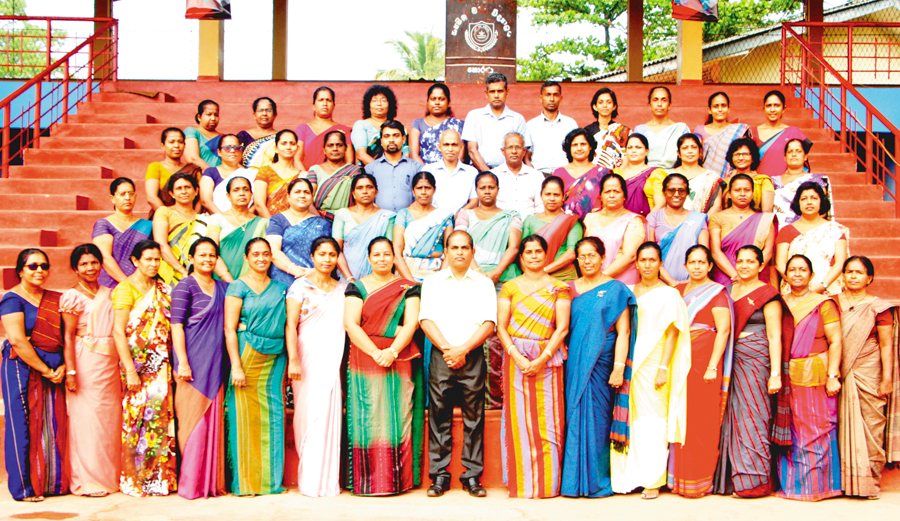 GCE O/L teachers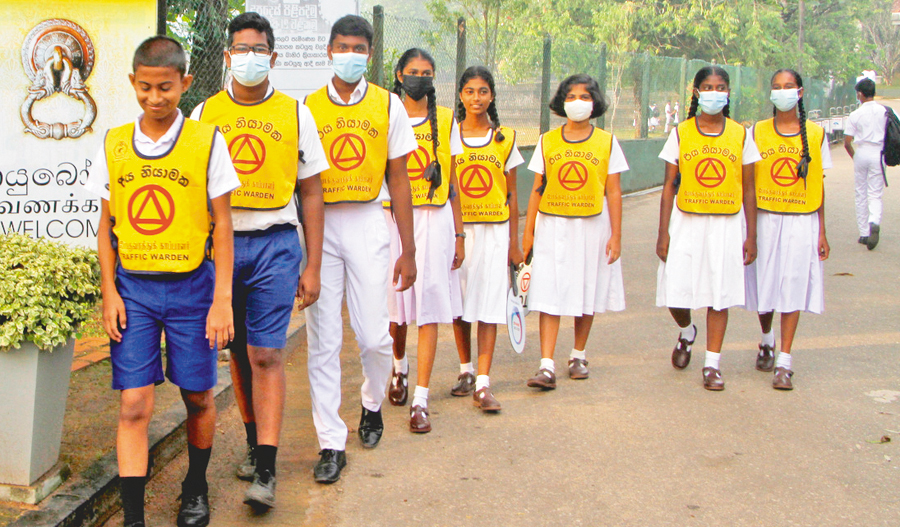 Traffic Wardens of Taxila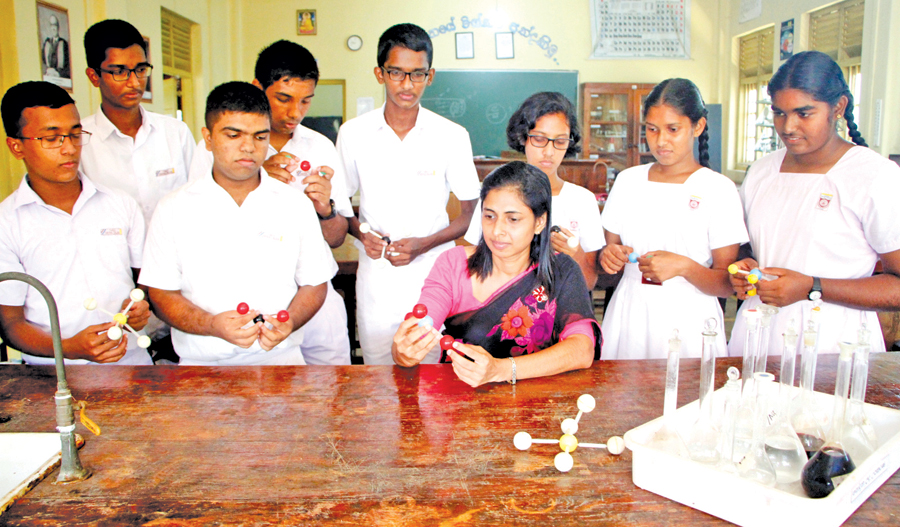 At the Science Lab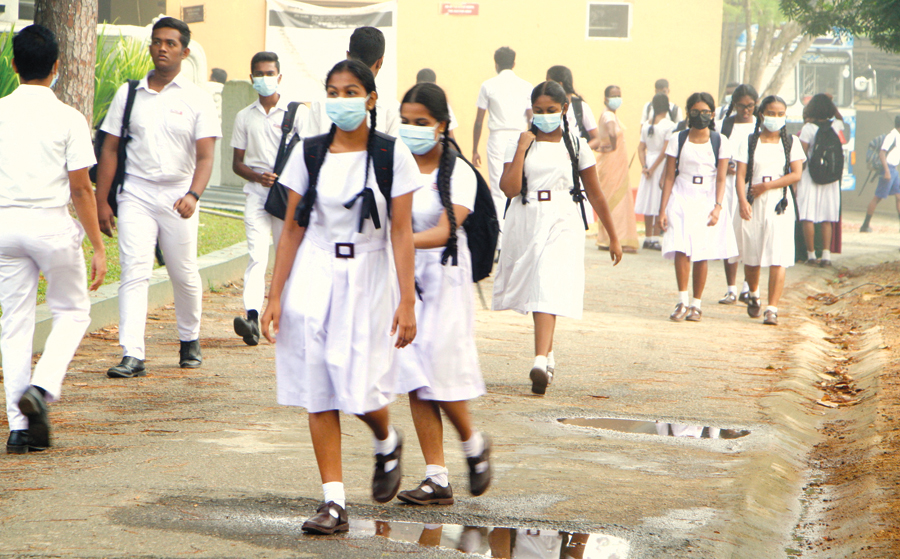 Students arriving at school


Pix by Nissanka Wijeratne