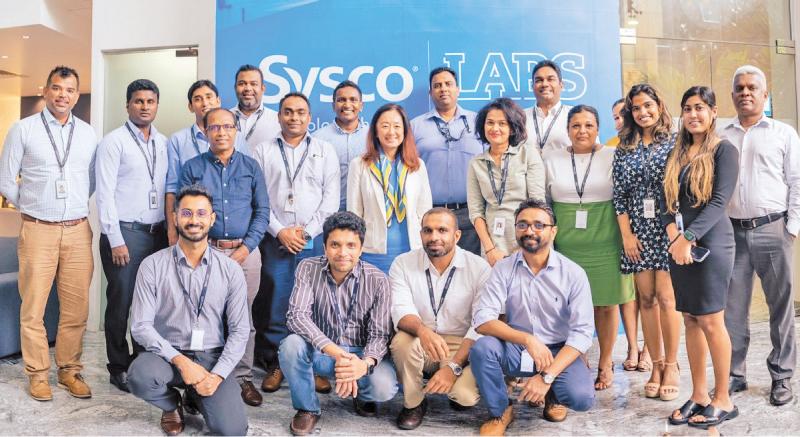 Julie Chung, US Ambassador to Sri Lanka met the leadership of Sysco LABS Sri Lanka and toured its Colombo HQ. Sysco LABS is the captive innovation center for the Texas-based Fortune 500 company, Sysco - the world's largest foodservice provider. During her visit, the Ambassador spoke about the relationship between Sri Lanka and the US and discovered more about Sysco LABS' technology, innovation and efforts to foster the next generation of tech talent in Sri Lanka.
Sysco LABS is the captive innovation arm of Sysco Corporation (NYSE: SYY), the world's largest foodservice company. Sysco is a Fortune 500 company and the global leader in selling, marketing, and distributing food products to restaurants, healthcare, and educational facilities, lodging establishments and other customers who prepare meals away from home. Sysco's family of products also includes equipment and supplies for the foodservice and hospitality industries. With more than 71,000 associates, the company operates 333 distribution facilities worldwide and serves more than 700,000 customer locations. For fiscal 2022, the company generated sales of more than $68 billion.
Sysco LABS's engineering teams innovate across the entire food service journey to enable Sysco's business:Sysco LABS technology enables the sourcing of food products, merchandising, storage and warehouse operations, order placement and pricing algorithms, delivery of food and supplies to Sysco's global network, the in-restaurant dining experience of the end-customer and much more.