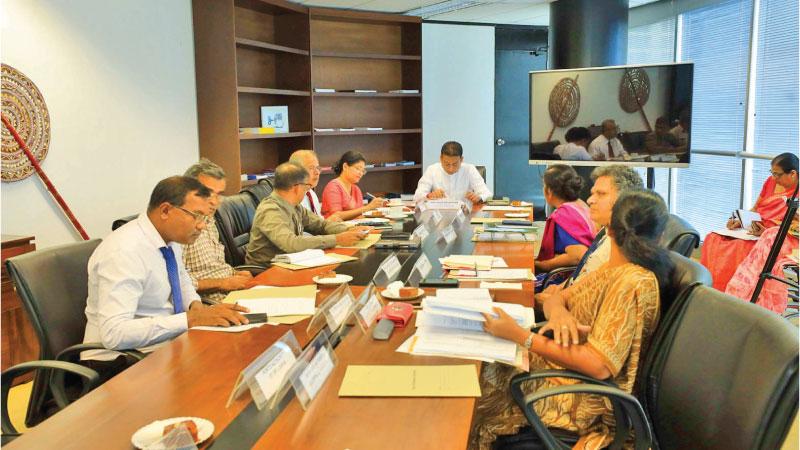 The second round of the Investor Facilitation Coordinating Committee Meeting chaired by Investment Promotion State Minister Dilum Amunugama was held at the Investor Facilitation Centre (IFC) recently.
Issues faced by four BOI companies operating in diverse sectors such as manufacturing (circuit manufacturing) and seafood processing, were discussed. State Minister Amunugama directed officials of line agencies to expedite action to resolve the pending issues of the investors.
The State Minister said, "Meetings of this nature are opportune, which can enhance collaboration and synergy with investors, thereby boosting their confidence to explore new avenues of investment opportunities in Sri Lanka."
BOI Director General Renuka M. Weerakone appreciated the presence of the officials of line agencies and their efforts to facilitate the inve3stors in doing business in Sri Lanka. "The very reason behind the idea to set up the IFC is to fast-track approvals with respect to investment projects and offer investors a one-stop shop service while imparting greater transparency in the FDI proposals and removing administrative impediments. As such, the BOI as the catalyst and facilitator has made a giant leap forward in investor facilitation by setting up the IFC," she said.
These facilitation meetings are regularly conducted to get definite timelines for resolving queries related to investment projects under the chairmanship of the Investment Promotion State Minister and with the attendance of BOI officials, relevant ministry and line agency officials, concerned investors, and other stakeholders.
The first Investor Facilitation Coordinating Committee Meeting was held in January.