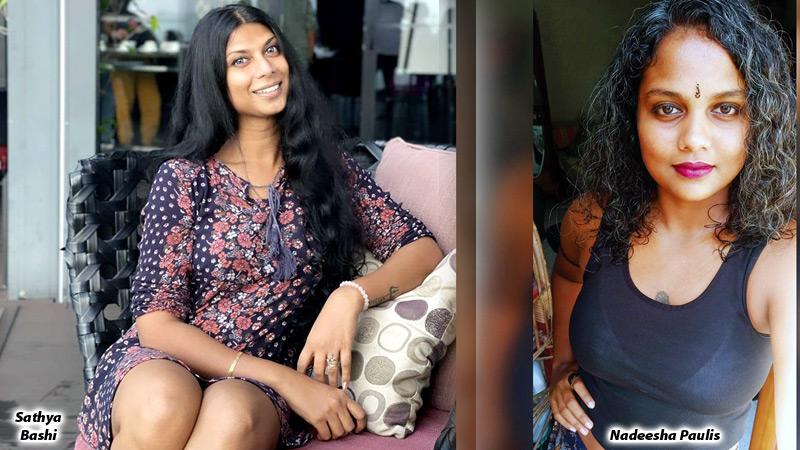 In the spirit of celebrating women and the hard work they do every day, this week Silver Lining in a Dark Cloud decided to explore the issues and challenges faced by female entrepreneurs and female activists.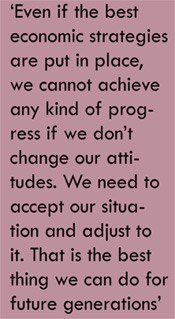 We reached out to Nadeesha Paulis, entrepreneur and activist and founder of 'Happy Bleeding', Sarah Siham, entrepreneur, founder of 'Sarah 'an exclusive modest designer wear, Sathya Bashi, Precedent Board Member of Women's Solidarity Network and founder and Shivanthi Sansoni chairperson of Save a Paw.
In conversation with our professionals here's what we found out;
Q: How are you coping up with the economic crisis?
Our activists said it is tough maintaining a cause in this economic atmosphere. While the prices for all essentials have hiked everyone is second-guessing everything especially when it comes to purchasing things. "Antibiotics are expensive, food is expensive and I do not think there has been a time that we have struggled this much before.
There is a lack of funding so I take care of the puppies myself. They are reliant on me and I believe I am responsible for their well-being but it sure is extremely challenging to make due," said Shivanthi.
Sathya said that activism has come to a difficult position these days. "There is no increase in funding but there is a restraint on the work that we are capable of doing due to the expenses and other challenges we have to face, so it is a challenge to manage everything given the time".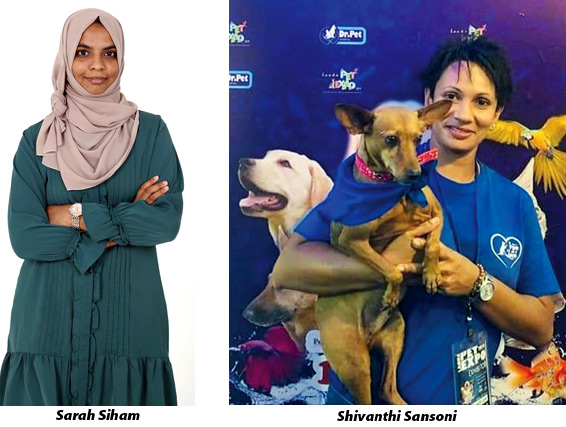 Sarah was of the opinion that the issues she is facing right now include getting the right raw materials of the right quality, quantity and at the right time, along with the fluctuating prices. "not just on raw materials but labor force, operations and logistics is a massive issue I've personally run into because of the economic crisis and dealing with all of this is a great difficulty."
Q: As a woman how are you equipped to handle the crisis?
Sathya addressed this question and said, "As a woman, we are not given an increase in salary, simply because of inflation and our expenses have increased, our household chores remain the same, the social pressures remain the same and our ability to manage everything has to be stronger. In order to gain financial stability many women are required to juggle jobs. However, dealing with the situation with a positive light is the best way to handle the crisis.
Q: Do you think work is harder for you during these trying times, especially as a woman?
Addressing this question our activists said that there is definitely a difficulty in dealing with the times as a woman.
Paulis said, "We have to navigate everything on a budget, provide our services without increasing prices too much, manage good personal relations, and on top of that we have to deal with our periods. It is definitely not easy."
Shivanthi said that she became a mom recently and is managing a shelter whilst taking care of her newborn. "I don't even consider this a challenge because this is my responsibility and if I don't get support, I will just do what I can by myself, I believe as women we have been programmed to think this way."
Q: What have you done to mitigate these issues?
Paulis said that she has decided to have a positive outlook on life. "I believe that there is no point of trying really hard to fight a situation I cannot change, so I have chosen to accept it. I have had to severely trim my expenses.
"I have reduced extravagant outings, and extravagant meals, I try to use public transport whenever possible. It is about how you adapt to tough times. And give yourself a break. Even nature takes a break and our bodies need to relax and unwind, so do not stress about the things you cannot do, just do what you can and give yourself a break."
Sathya said, "To properly adapt it is important to have a stable financial background. In this economic climate, we have to seek out other opportunities, find work extra modes of income and so on, however, it is the best we can do given the times. I have also tried to do other activities to maintain my mental health."
Q: How have you had to adjust your career and your attitude to navigate the economic crisis?
Shivanthi told us that she believes that attitude is everything. "Even if the best economic strategies are put in place, we cannot achieve any kind of progress if we don't change our attitudes. We need to accept our situation and adjust to it. That is the best thing we can do for future generations."
Sarah said, "I believe although the business environment has been affected with the number of drawbacks with the economic crisis in hand, mentally it hasn't affected me as of yet to adjust my career or attitude. So it is all about perception."
Q: How do you think women can contribute to helping the country get out of the economic crisis?
Sarah responded: "I believe that Women do have a vast and positive impact on the economy, empowering women may ultimately lead to faster economic growth.
In general, women play a significant role in social development and ensure stability, progress, and the long-term development of a nation. With the role of women engaging in providing an improved and sustainable workforce is very much contributing towards helping the country towards its economic growth.
I believe more women can work in industries, if they are provided with the right resources and guidance without having to struggle to look for it, for example, more women will work if they have access to parental leaves and safe accessibility to work.
And having flexible work arrangements would help women juggle the many responsibilities they carry to achieve a better work-life balance which eventually, at the end of the day contributes towards the growth of the economy, helping eradicate the crisis at hand.
Q: What advice would you give to your future generation of female entrepreneurs and activists?
Paulis said, "I'd say look at things from a positive light, try to make the best out of your situation and most of all keep pushing yourself. "
Shivanthi said that having an open mind and working towards a goal will go a long way.
Sarah and Sathya believed that it is important to increase the female workforce in the country and that women can work in any field of work.
"It is important to be independent so I would like to motivate young generations to seek out more opportunities It is important to be independent. We have too young people to find other opportunities," they added.