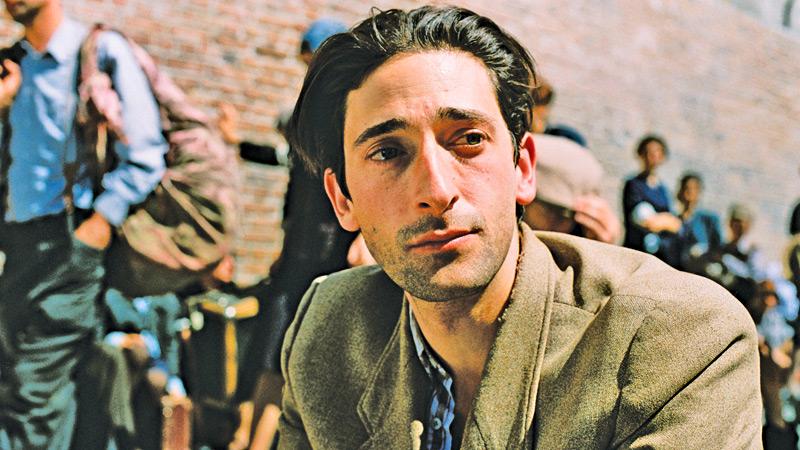 'The Pianist' is a 2002 biographical war drama film produced and directed by Roman Polanski, with a script by Ronald Harwood, and starring Adrien Brody.It is based on the autobiographical book 'The Pianist' (1946), a Holocaust memoir by the Polish-Jewish pianist and composer Władysław Szpilman, a Holocaust survivor. The film was a co-production by France, the United Kingdom, Germany and Poland.
The film premiered at the 2002 Cannes Film Festival on 24 May 2002, where it won the Palme d'Or, and went into wide release that September; the film received widespread critical acclaim, with critics lauding Polanski's direction, Brody's performance and Harwood's screenplay.
At the 75th Academy Awards, the film won for Best Director (Polanski), Best Adapted Screenplay (Harwood), and Best Actor (Brody), and was nominated for four others, including Best Picture (it would lose out to Chicago).
It also won the BAFTA Award for Best Film and BAFTA Award for Best Direction in 2003, and seven French Césars, including Best Picture, Best Director, and Best Actor for Brody. It was included in BBC's 100 Greatest Films of the 21st Century in 2016.
'The Pianist' is a heart-wrenching war drama that depicts the struggles of a Jewish pianist named Wladyslaw Szpilman (Adrien Brody) during the Nazi occupation of Warsaw in World War II. The film is based on the memoirs of the real-life Szpilman and is directed by the renowned filmmaker Roman Polanski, who himself survived the Holocaust.
One of the most remarkable things about the film is its ability to convey the horrors of the Holocaust through the eyes of one man. Brody's performance as Szpilman is extraordinary, capturing the character's desperation, fear, and resilience in the face of unimaginable suffering. The film is also visually stunning, with Polanski's direction creating a haunting and atmospheric portrayal of wartime Warsaw.
Despite the heavy subject matter, 'The Pianist' is not a film that solely focuses on the atrocities of war. Instead, it also explores the power of music as a means of survival and hope. Szpilman's piano playing serves as a symbol of beauty and humanity in the midst of such brutal and inhumane circumstances.
Overall, 'The Pianist" is a deeply moving film that showcases the strength and endurance of the human spirit in the face of unimaginable adversity. It is a powerful reminder of the atrocities committed during the Holocaust and a testament to the importance of never forgetting the lessons of history.