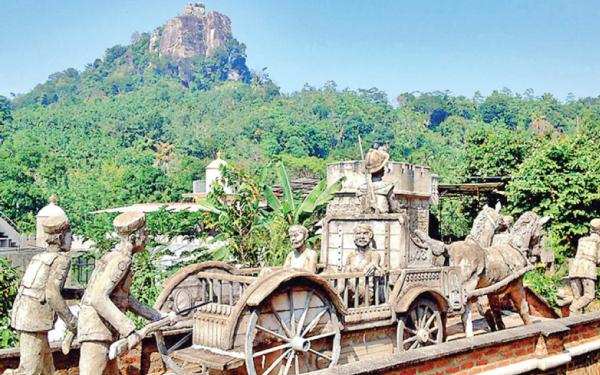 I have visited many places since I was a child because I love travelling. Many of the places I have visited are picturesque but there is one place that caught my attention the most. It is the Saradiel village.
This village is in the Central Province and it has been set up to commemorate the hero of the poor people, Saradiel. He was a villager who stole money from the rich and gave it to the poor.
There are no people living in this village. It is made up of statues which depict how a day in an old time village goes. There is much vegetation in this village. The tour guide explained how Saradiel lived in this village until he died. The journey around the village takes about half an hour. Even though it was a very tiring journey I enjoyed it and learnt many new things.
The trip to the Saradiel village is one of my most memorable experiences. It is a great journey to take a break from urban life and enjoy the mesmerising views of rural areas.
D.M. Hiruki Dalugama
Grade 7-D
Visaka Vidyalaya
Colombo 4