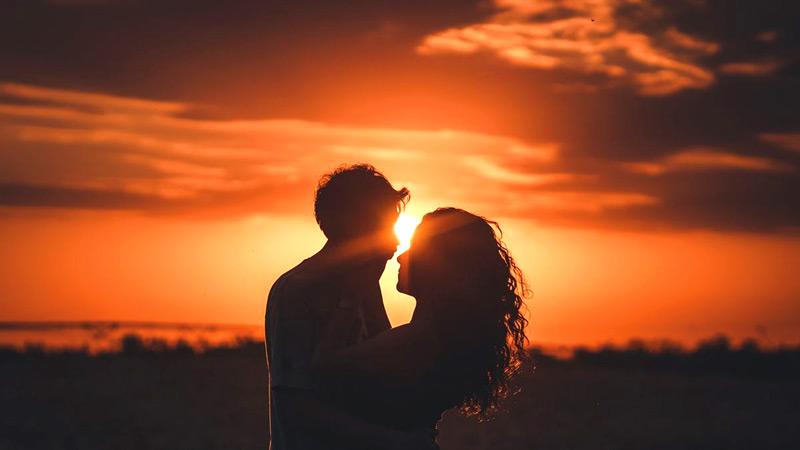 Research indicates that in the present-day world context, romantic relationships have become an integral part of the daily lives of young people while conversation on darting being one of the foremost topics in which they have got a considerable interest.
Having romantic feelings towards a particular person and also making an attempt to get involved in romantic relationships could be taken into account as prominent indicators of experiences of youth. As per a group of researchers, the relationships of this particular caliber are frequently frivolous and superficial while its majority continues only either for several weeks or months without having the need of a long-term commitment.
Recent studies have revealed that in the cultural ideologies in the Western world, fruitful and successful piloting of romantic relationships of young people paves the way for the expansion of the affinity and intimacy of mature relationship skills.
Most importantly, it is noted that romantic relationships facilitate a variety of challenges for the young people. Romantic relationships, regardless if they are bona-fide or fancy, contribute towards the emotional uncertainty of the young youth while simultaneously affecting their development, particularly within their academic performance as well as that of interpersonal ability.
Apart from that, it is also revealed that quite early experiences with regard to the romantic relationships could have an indissoluble and lasting influence with regard to marital relationships, relationships within the family, depression and anxiety during the run up to adulthood.
Perceived Desirability
Research also notes that three specific central motivators are able to elaborate as to why the young people develop a desire for someone who is not willing to barter and reciprocate the exact and the very same feeling of love. The first motivator is known as "Perceived Desirability" which is also the perceived potential value of maintaining a dear and near bond with the beloved.
The lover is identified to have perceived them as enriched with a relatively higher potential value as a romantic partner despite by the fact that the possibilities of initiating a bond or a relationship of this cohort is comparatively less in number.
The advantages that could be perceived, while being involved in a relationship are understood to be rather desirable and they ultimately end up rationalizing their love and romance on the dearly beloved. Research notes that it does not create the troubles for the lover, even if the probabilities of the happening of their relationship are almost zero as the type of desirability for a fruitful and blissful romantic relationship is considerable as much as they are quite the same in thoughts or as depicted in music, arts, drama, literature and cinema.
Perceived Probability
The second case in point at this juncture in account of the type of the motivator is introduced as the "Perceived Probability" which is also the probability of ever maintaining a dear and near bond or a romantic relationship with the beloved. In this context, the lover is identified to have perceived the probability of reciprocation as greater than that of the actuality. This misperception may come into being owing to diverse causes in the calibre of misreading certain indications or gestures, noticed in the beloved which the lover may classify or interpret as interest, willingness or enthusiasm in a romantic relationship.
The matter of misinterpretation of the social indications might be heavier in the cases of "Platonic Intimacy": the type of intimacy that prevails even without being involved in a romantic relationship which is also popularly and frequently called as mere and sheer friendships. When the lover of the mind is hindered and inhibited by love and romance, the misreading of this specific nature is able to sustain the motivation to stalk and chase the love which is unreciprocated. The third and the last motivator is accounted to be the "Perceived Desirability of the State": the status of being involved in love" the advantages, surrounded in such a situation by acting the role of a lover.
The exhilaration, elation and the passion, associated or being spotted by the others around as well as an individual as a "romantic or tragic hero" could be noted as the perceived advantages. Youth wish to expand the concept of "The Self" which is the sense of personal identity and also as to how and who you are as an individual being.
Expanding the concept of "The Self" by including others in it by means of interpersonal relationships is a way to go. Likewise, each and every individual has got diverse ways and means where the concept of "The Self" could be expanded.
Subjective encounters and experiences in past relationships may shape the path where an individual wishes to expand oneself by means of relationships. Based on past experiences in the calibre of evasion, restraint, apprehension, yearning and secure attachment, humans develop different patterns of attachment. Within the context of interpersonal intimacy and density in early relationships such as the ones with primary caretakers: parents or grandparents, young people who were frequently successful in expanding the concept of "The Self" by means of those relationships become solidly attached while being relatively less likely to encounter and experience love that is unreciprocated.
"In love"
Meanwhile, young people who were constantly unsuccessful in having a pattern of avoidance attachment are predominantly noticed as highly unlikely to chase for love and romance as they may be of the belief that it is rather difficult to find a person who faithfully loves someone. Notwithstanding this, sometimes love that is unreciprocated gives them an opportunity to feel as though an individual is "in love" whereas not socially being abide by the hopes and expectations of relationships since you may experience neither commitment nor reciprocation.
In that light, by enriching and breeding motivation for the love that is unreciprocated, young people who have experienced unsustainable relationships or bitter past experiences may develop attachment patterns that are contradictory and uncertain.
Owing to the nature of their past experiences of love failures, these individuals may feel that they would again be vulnerable to those bitter returns which they had to experience in the past. In such a way, these bitter experiences, disparities and inconsistencies create a pattern of having eagerness and expectations but in contrast, they could still be insecure.
However, there remains a higher motivation to chase and ardently follow the love that is often noticed as unreciprocated, simply because of the presence of this specific and so-called "Just in Case" variety of hope. An individual's patterns of attachment moderate and balance the associations between unreciprocated love and motivation.
Researchers further note that young people's frame of mind and their conduct in love are established being based on the above three motivating factors and they are moreover influenced by the patterns of attachment which uplift and inspire an individual to chase for love that is unreciprocated.
The scientific community was quoted as declaring that "Human attachment employs a push-pull mechanism which overcomes social distance by deactivating networks used for negative emotions and critical social assessment. It also binds individuals through reward circuitry, explaining the power of love as a source of motivation and enthusiasm".
This is also why you may point out that love has got the capacity of transforming youth into a better generation. Love also has the potential of making you stronger to face new challenges in life as it gives you someone in whom you can have your trust and confidence. It gives you the fuel and power for you to move forward and keep endeavouring and striving.
When you are in love, you get the opportunity of developing and having the same effect on other people. Hence, as you embrace and spread love, you project the best of yourself to them. As a whole, loving someone and being loved by someone, gives you a rare and durable opportunity where you are able to uplift and enhance the uttermost confidence in you that ultimately may transform your sheer imagination into actual reality.