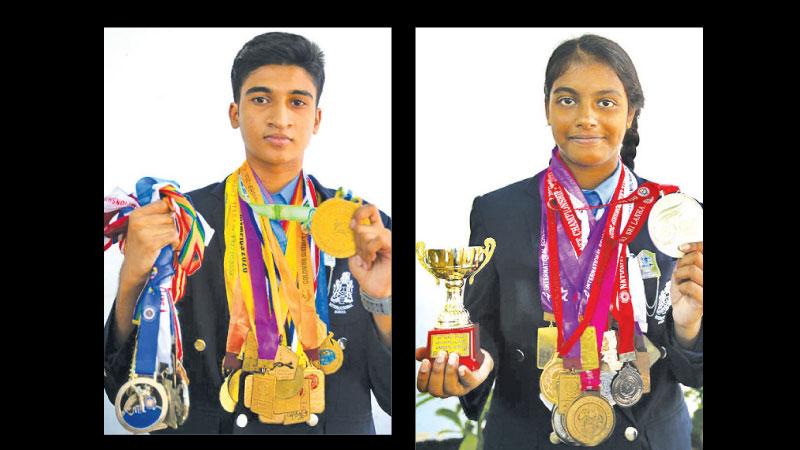 Two young karate exponents from OKI International School have gone places in the sport winning many medals.
Sithupa Thenu Wickremaarachchi is one of them while the other is Genevara Fernando.
Wickremaarachchi who hails from OKI International School in Wattala has won 30 gold medals, nine silver and five bronze at various meets while Fernando won a silver medal in the South Asia Championship last year.
Wickremaarachchi won a gold medal at the South Asian Games in 2019. He won a haul of seven gold medals in the Western Province championship and a further seven gold medals at the inter-International Schools meet.
He also picked up 15 more golds at Association tournaments.
Genevara Fernando for her part hails from OKI International Negombo and excelled in the Kata and Kumite events winning the gold medal in the Under 16 category.
In her last two tournaments in 2022 she won the silver medal at the South Asian championship under-16 Kumite event and a bronze medal at the Nationals in the Kata event.