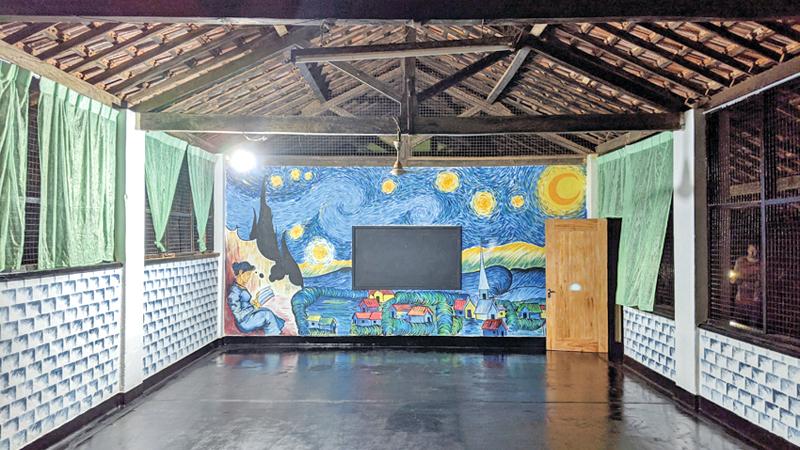 True that only a handful of students can gain admission to state universities in our country. Being a valuable asset, our university students equipped with multiple skills and knowledge directly contribute to the country's sustainable development in numerous ways.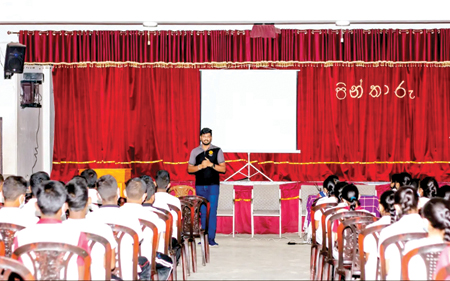 University students raise their voices against injustice by launching protests and pickets for the betterment of the country. Regrettably, our mainstream media hovering in the first flush of grisly incidents spread fabricated news regarding such protests and campaigns with much relish.
The hilarious fact is that they never notice the students' positive contribution to the country. Never do they learn a lesson from their past mistakes. Needless to say that we cannot straighten the dog's tail even by putting it into an iron tube as the old saying goes.
However, fortunately, our right-thinking citizens, aware of the harsh reality, don't think twice to point the finger at the wrong - doers without dancing to the tune of mainstream media.
UOK students' projects
Now comes the news that the second year students of the Department of Human Resource Management at the University of Kelaniya (UOK) have spearheaded six community-based projects to pave the way for the deprived school children to pursue their studies with no hindrances.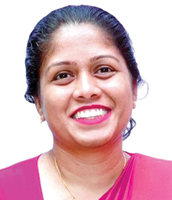 Dr. Prabhashini Wijewantha
In an interview with Sunday Observer, the senior lecturer of the Department of Human Resource Management, Dr. Prabhashini Wijewantha discussed the significance of the projects.
As noted by Dr. Wijewantha, Second year undergraduates of the Department of Human Resource Management have implemented the six community based projects with the objective of supporting school children to pursue their studies. This program is related to one of their course units titled Managerial Skills Development.
In 2013 Managerial Skills Development was introduced into the curriculum as a main subject. The main purpose of this subject is to produce well-mannered and skillful graduates to the world. It has been aligned with the 12 learning outcomes in the Sri Lanka Qualification Framework (SLQF).
This course unit covers all twelve SLQF learning outcomes including subject knowledge ( both theoretical knowledge and practical knowledge) communication, teamwork, leadership, attitudes, values, and professionalism.
"Going beyond the boundaries of the 12 SLQF learning outcomes, other areas such as teaching and learning, assessment and evaluation of the Managerial Skills Development have been designed to help the students achieve the twenty first century's skills," Dr. Wijewantha said.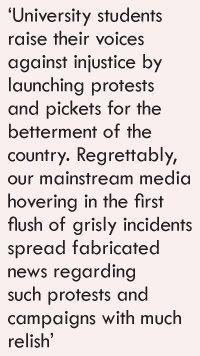 These projects will be carried out by six groups of 24 members. Students were encouraged to select projects related to the targets under the Sustainable Development Goal 4 – Quality Education. Speaking further she mentioned that students are instructed to take up these projects based on the SDG Target 4.4 – By 2030.
It is evident that there will be an increase in the number of youth and adults who possess the relevant skills including technical and vocational skills for employment.
Students have teamed up with groups to enhance their skills such as employability, communication skills (spoken, written, and listening), leadership qualities, teamwork, creativity, problem-solving, decision-making and resilience.
"Students were very inspiring and committed to carry out these projects despite the country's political instability and economic turmoil. They, on their own, found the ways of funding these projects at a time when sponsorships from the corporate sector were hardly available. Students implemented these projects for underprivileged schools located in far-flung areas," she said.
Benefits
Apart from the SDG Target 4.4, these projects have focused on the SDG Target 4.1 - By 2030 to ensure that all girls and boys complete free, equitable, and quality primary and secondary education, leading to the Goal-4 effective learning outcomes.
All the projects called- 'Paruwa,' 'Pintharu', 'Danuma', 'Sneha Dhara', 'Sip Sayura', and 'Nana Pahasata Diya Dothak' have included several activities and phases. The above mentioned projects benefit students in many ways.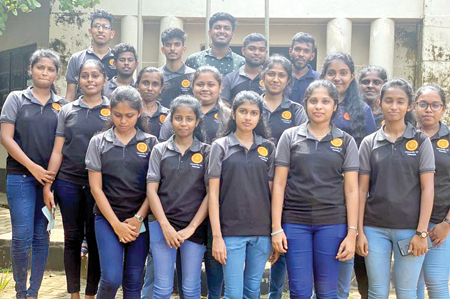 1. Renovating school buildings and providing all the facilities such as computers, noticeboards, whiteboards, cupboards, sports equipment and library books.
2. Donating writing books, stationeries, water bottles, lunch boxes, uniforms, and printed bags to school children of the selected schools.
3. Providing special edition books for the grade five students and special gift parcels for underprivileged students.
4. Organizing programs to develop students' skills and talents.
5. Organizing talent shows for primary school children to showcase their talents.
6. Organizing both leadership development programs for school prefects and English language competency development programs for school children.
Significance
This program has focused on the development of students' capacity and attitudes related to managerial skills rather than confining students only to the traditional teaching methods.
"When the undergraduates conducted these projects during the Covid-19 pandemic and political and economic crisis, it enabled them to stretch their capacities toward making achievements despite the barriers and challenges," said Dr. Wijewantha.