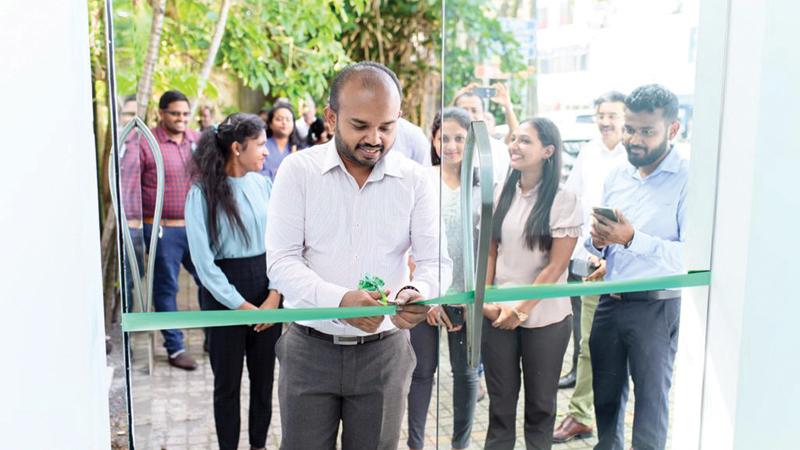 Connex 360, a new subsidiary of the Connex Group of Companies, was recently established in Colombo, offering cutting-edge IT services and solutions for B2B sectors, including the most recent growth into SMEs.
Connex 360's vision is to be the most trusted, innovative, and reliable distributor in the industry by utilizing vital, robust, and cost-effective technologies to link people to the rest of the world. Integrity, commitment, enthusiasm, diversity, quality, and teamwork make up its key values.
Chief Operating Officer of Connex 360, Shamal Abeyrathne said, "We look forward to raising awareness among industry stakeholders, such as potential SMEs, Corporates, and a number of other partnering companies. We are leaning toward encouraging new partners to join us while simultaneously continuing to grow and support our current partnerships."
Connex was able to equip its partners with ongoing support as well as the most recent technological knowledge of long-term considerations geared by the company's industry expertise, strengths and broad product portfolios of some of the leading brands. The company's primary concern is the training of its staff and also empowering its partners using new trends, industry knowledge, and technology. Envisioning a life where they are confident in their goals and are an inspiration to everyone around them.
Connex, a distributor of IT solutions, offers cutting-edge system provisioning, assimilation, and consulting to assist businesses in meeting their information technology requirements. Delivering a wide variety of IT infrastructure products and services to businesses across the nation, the remarkable solution include Surveillance and Access Control Solutions from Dahua, Network Switches and Wireless AP from TrendNet, Network Cabling and Accessories from ExTell Systems, Internet Security by Trend Micro, Microsoft Licences for OS, MS Office and software licenses, laptops, workstations, desktops and accessories by Lenovo, Smart Home and IOT solutions with LifeSmart, and hard disks and storage solutions from SeaGate.
With its impressive eight years of industry expertise, the Connex Group of Companies upholds its status as a promising islandwide provider of IT solutions. The Group hopes to expand its capacity as well as the scope of its product offering through the new Connex 360 establishment.
For more information visit the company's LinkedIn page at https://www.linkedin.com/company/connex360 or Facebook page at https://www.facebook.com/connex360d or call 0776 360 360.