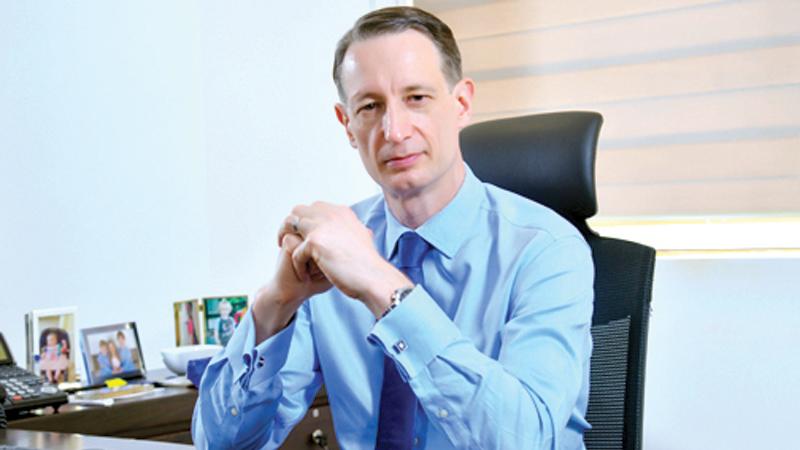 Allianz Insurance Lanka Limited has appointed Alan Smee as CEO, Country Manager of the Company, from November 1.
Smee has served on the Board of Directors of Allianz Insurance Lanka Limited since June 2015, having also served as Chairman of the Board from March to October 2022. Alan Smee is replacing Gany Subramaniam, who has moved into a new role at Allianz Asia Pacific's regional office.
Smee has built a long and illustrious career with Allianz, globally, having commenced his journey with the insurance giant as a Senior Actuary in 1999 at Allianz Australia, with a brief intermission from August 2003 to August 2006, during which time he served as a Director at Ernst & Young Australia.
Smee worked at Allianz Headquarters, as Head of Pricing in Global P&C from 2006 to 2008, and was involved in the transformational Sustainability project. From 2009 to 2013, Smee was the Head of Retail P&C and then the Head of Technical for Allianz Turkey. He was instrumental in transforming Allianz Turkey into one of the most profitable P&C insurers in that market, achieving phenomenal increases in market share.
More recently he served in the Allianz Asia Pacific Region, and most recently as the P&C Technical Head. He has also sat on various Committees and Boards, and has led many very successful regional conferences and online broadcasts. He has successfully executed many valuable projects including regional pricing, midcorp business, strategic studies, integration activities and IT projects.
Smee is a consummate insurance professional and is a Fellow of the Actuaries Institute of Australia, while also holding a Bachelor's Degree in Economics and a Master's in Applied Statistics from Macquarie University, Australia.
Allianz Insurance Lanka Ltd. and Allianz Life Insurance Lanka Ltd., are known together as Allianz Lanka.