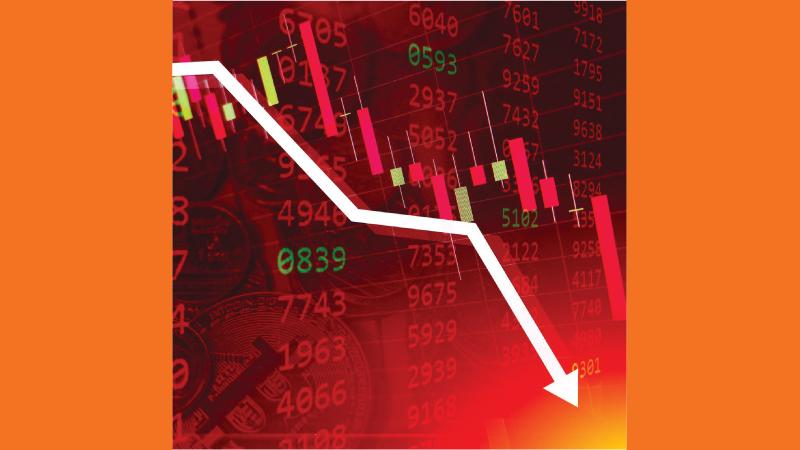 The country is currently in the throes of an economic crisis. The main reason perhaps for the crisis is the internal focus instead of external finance and international trade.
External finance is the main foreign exchange issue in international trade. Internal finance is the government's budget crisis. Considering other Asian countries that focused on trade, it appears that the trade balance has improved and a good budget balance has been maintained.
For countries such as Sri Lanka that focused on internal finance, especially expenditure, the budget was a serious issue they had to face. Budget deficit and trade deficit is a serious issue while Sri Lanka has also failed to focus on export promotion lately.
Export promotion
Sri Lanka last focused on export promotion in 1989. Following 1996 Sri Lanka has not made any significant economic reforms. Instead it has borrowed from foreign countries and spent the funds. While a crisis may take years to form, the collapse often happens suddenly and at once.
Understanding how Sri Lanka arrived at a crisis is important to crawl out of the current abyss. Our policies must be manoeuvred to take the correct path. Priority should be given to trade and related policy reforms should be initiated. We need to improve exports. But exports cannot be improved without foreign investment. Therefore, we should provide space for foreign investments and control our budget.

While many countries have faced economic crises before, it is evident they continued to be embroiled in various crises thereafter. Greece was one of the few that was able to come out of the crisis by implementing necessary measures.
When the foreign debt problem became serious Greece was able to come out of the crisis with the help of other countries of the European Union and the International Monetary Fund. This was the key in Greece's revival.
Government spending
The other factor was that Greece implemented major cuts in Government spending. This allowed Greece to turn around its collapsing economy. With Greece being an EU country its citizens were able to freely move around the region lessening the burden on the troubled country. But Sri Lanka does not have the ability to follow suit.
To resolve the food crisis faced by the country and rapid inflation, it is important that greater focus be given to the country's agriculture.
Due to the impact of the fertiliser problem, there was some collapse in the agricultural industry. Improvement of tea and rubber industries is also necessary. There has been a loss in foreign trade from the export crop sector.
However, Sri Lanka cannot recover economically merely through the agriculture sector. Despite our efforts we are unable to improve our tea production two or three fold. Therefore we must develop our industrial and service sectors at a faster rate than that of agriculture.
Not only companies earning foreign exchange, but even individuals are reluctant to bring dollars into the country. Existing businessmen in Sri Lanka are attempting to deposit money in banks outside the country. What led them to lose confidence in the banking industry of their own country? Here lies the main issue.
Trust cannot be built by imposing rules. Instead we must look to other countries to see what they did to build the trust.
There are restrictions on people earning dollars in this country. Those restrictions should be removed.
The dollar deserves a fair value. There can be no volatility, no risk. The ability to build it comes from making the framework of rules and regulations that affect it.
On the other hand we must improve our dollar earnings. The dollar crisis cannot be solved without following these two issues.
The tourism industry is often discussed as a major way of earning foreign exchange.
Sri Lanka is an ideal location for tourism. But in comparison with other countries, it is questionable if it has reached high and competitive standards. If we have developed various areas of tourism targeting foreigners is questionable.
Tourist attractions
The tourist attractions in Sri Lanka are limited. Some countries take great effort in attracting tourists. Due to this countries who do not possess natural resources unlike Sri Lanka are still able to attract tourists.
For example Dubai attracts 15 million tourists a year. We must look into what attracts tourists to these countries. Other than natural resources and hospitality hardly anything has been done to develop the industry within the country.
Sri Lanka must seek to restructure debt taken from three countries i.e India, Japan and China. Restructuring of two types of debt, commercial loans from private parties and loans from international bond issues, is currently being discussed. Debt restructuring is a condition posed by the IMF.
As a country, we have fallen into a situation where we cannot pay our debts. In fact the damage caused by defaulting on loan payments and declaring them as bad debt is significant.
Even though we have the ability to sell assets or join friendly countries to pay off the debt, a decision has been taken to declare all as bad debt. This is part of the crisis. Government expenditure must be cut while revenue must be increased. The relevant details have been included in the interim budget as well as the budget to be presented in the coming week.
Nevertheless the Government seems to be taking a soft approach to the crisis. With it being difficult to implement economic reforms expeditiously in Sri Lankan, there is now a delay in the country recovering from the crisis.
Small and medium scale industrialists and self-employed workers should be protected. The wastage of public taxes should be stopped and laws introduced to prevent it. Measures should be taken to build a productive economy in the country to emerge from the current crisis.