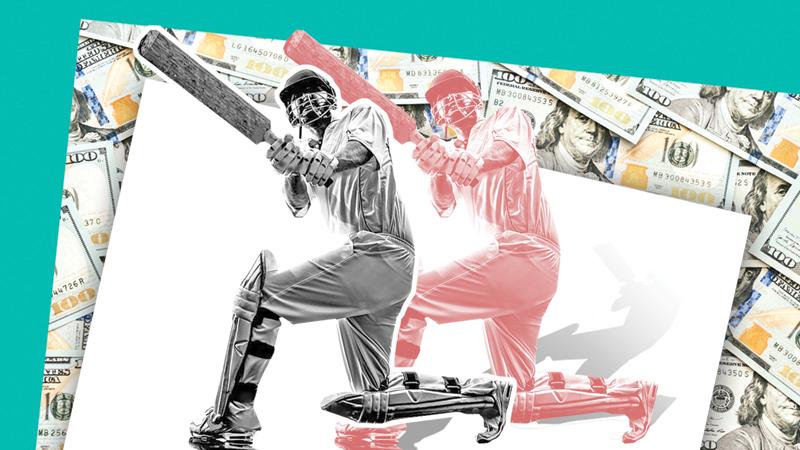 Sri Lankan cricket has undoubtedly revived after its national Twenty20 cricket team won the Asia Cup under the leadership of Dasun Shanaka recently.
The team left Sri Lanka as amateur players only to return after having gained much-needed experiences for their future cricketing careers and the upcoming Twenty20 cricket world cup.
Behind the Asian victory of the Sri Lankan team is the energetic fighting spirit of the youth. In fact, the mentality and energetic sportsmanship to overcome the challenges necessary to secure this victory are common characteristics of it.
The Sri Lankan team that won the Asian Cup included a group of players who just entered national level cricket from the school cricketing fields of this country as well as a group of players who are passing the best youthful years of their lives.
In fact, Sri Lanka is home to many other similar skilful and talented players who are able to represent Sri Lanka in the international arena.
Some are even contemporaries of certain national players in the team. However, unfortunately they have chosen to play cricket abroad instead of putting their efforts behind being selected for the Sri Lankan national team.
Tragically fallen victim
Some have tragically fallen victim to fraudsters as a result of this and have even entangled themselves in human trafficking rings being carried out by these criminal elements.
Our sister paper 'Silumina' was able to investigate and reveal a similar and alarming people smuggling racket being carried out targeting talented cricket players in Sri Lanka.

The existence of such a racket was revealed by the Australian newspaper the 'Harold Sun' nearly two years ago. Despite an article based on this report being published in our sister newspaper 'Dinamina' it did not garner the attention it should have at the time.
According to sources, the racket targeting cricket players and smuggling them into Australia continues to this day with the help of some school cricketing coaches in Sri Lanka. According to the Harold Sun, the racket is being carried out mainly in Sri Lanka's southern province by a person identified as Saman Kandage alias Sammy who currently lives in Melbourne, Australia. Kandage is accused of forging documents and smuggling young Sri Lankan-born cricketers to Australia.
The journalist from Harold Sun reported he charges around AU@ 10 000 (around Rs. 1.4 million) per player and would even forge their player statistics to obtain permission from the Australian Cricket Board. It was also revealed that the data of these players were falsified to enter them into sports clubs in states such as Victoria and for that, he has received the support of another person.
It has been two years since that report. The final update mentioned that the Australian border police had commenced investigations into Kandage and another investigation was also set to be conducted by the country's federal police.
However, now reports are rife that this racket continues unabated in the Southern province even today. It has been revealed that a large network of persons other than Saman Kandage are involved in this illegal racket and the business is being carried out through agents living in Sri Lanka.
This information was revealed by a cricketing coach serving in a popular school in the province.
He says that a player must pay Rs. 1.3 million to the smugglers, once he signs a contract with the relevant sports club in Australia, he had to pay a further percentage of his earnings per month to the racketeers.
He added that as many school cricketers are not selected for the national team, they instead opt to pay the smugglers to enter Australia and play cricket in the country. The qualification to join a cricketing club in Australia is that a player should have played in several premier league matches in the country and their scores to appear on an international website.
Bribes
Therefore, the coach said the aim of many players is now to play for at least a few premier league matches and some have even taken to paying bribes to gain the opportunity.
It has also been revealed that players who travel to Australia in this manner lead difficult lives with some having to hold down additional jobs working till the early hours of the morning. The newspaper reported that several players are lodged together in small rental places similar to refugee camps.
Though the racket was first reported from the Southern province, sources claim this racket is also prevalent in other cities across Sri Lanka now. The coach revealed already players from Ratgama, Galle, Matara and Ambalangoda are playing for Australian county teams and have either sold or mortgaged their property in Sri Lanka to secure the necessary funds.
However, he also said while they often return to Sri Lanka on holiday it appears that many of these players are now faring well economically. Many of them are playing for country cricket teams in Victoria he said adding that however many players are unaware of the terms and conditions under which they have been recruited to the teams.
The Harold Sun had reported many of the players were now in a conundrum after not receiving contracts as promised from these county clubs.
Kandage
The news report also included information from players who were currently residing in Australia. One cricketer had revealed he had only played in one premier league match in Sri Lanka but Kandage had altered his information to show he had displayed great talent in order to obtain the visa under false pretences.
He had said he entered Australia in 2019 and handed AU$ 10 000 to the smugglers at the Airport in Melbourne and he was provided lodging in a three-bedroom house which was shared by 16 people.
The player who was 23 at the time had revealed the smugglers had brought in at least 70 players during the 2019 cricketing season leading to the Australian authorities reviewing their visa process in accepting recommendation letters. However, it is evident a more powerful figure is perhaps behind the racket as it has managed to continue without any hindrance to this day.
Though Sri Lankan players can engage in sports abroad it is evident the authorities must implement a proper process for it. If not, more players will invariably become victims of smugglers and coaches losing tens and thousands of dollars as a result.
It is also reported that in addition to Kandage, many other smugglers have also now appeared on the scene. Therefore, the coach who spoke to our newspaper stressed the importance of implementing a program for young players hoping to play in other countries.
A former player accused coaches in Sri Lanka also of being part of the racket, charging hefty sums to allow players to take part in premier leisure matches.
He said the cricket authorities must look into such clubs and set up a process to select talented players to represent the premier league. According to him at a time the Sri Lanka team is performing well, the authorities must also take steps to protect other talented youngsters in the game.
When asked Sri Lanka Cricket Chief Executive Ashley de Silva said SLC has no connection to the racket reported. He said, however, the SLC will look into setting up a process where the SLC will facilitate and support players to play in clubs in Australia. He said a MoU was signed to initiate the process and said it will be implemented soon.