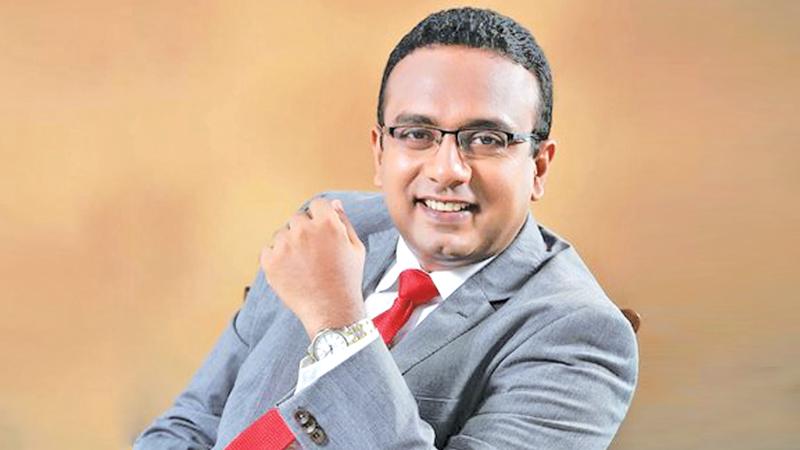 Migrant workers provide for the most foreign exchange to Sri Lanka. But due to the spread of pandemic in the last season, the return of migrant workers to the country reduced the amount of foreign exchange flow to the country significantly. We even had to find a new market. Based on this situation, the Minister of Labor and Foreign Employment has been entrusted with the task of creating a new job market as well as the welfare of those who go for foreign jobs. Today, Sunday Observer joins the exclusive interview with Labor Minister Manusha Nanayakkara to discuss the current situation in the political arena.
Excerpts of the interview
Q: The foreign job market has been adversely affected. What is the condition of the new market?
A: Not only us, the global epidemic affected the whole world. It had an impact on our emigrants. But we are currently regaining our market. We also want to say that a new foreign job market has been created.
In the past, going to an overseas country mostly meant going for domestic work. However the situation has changed. Today, the number of women traveling abroad has dropped to around 30 percent. About 70 percent of foreign workers are men. We are trying to increase the ratio.
Q: We have the largest foreign job market in the Middle East. Under such circumstances the drop in women going abroad will affect our foreign exchange income?
A: As I said, a new market is being created. We have the highest demand from the Middle East, but we are now focusing more on creating job opportunities for professionals as well as artisans. There have been success stories.
For example, there are many countries where there is a demand for welders and plumbers. So we can direct workers to get higher wages. We have prepared the background to reach that goal.
Q: Can you state the countries where new jobs have been created?
A: We have a demand, especially from countries such as England, Canada, Japan and Korea. Knowledgeable artisans from these countries are in demand and get higher wages. Currently, we are getting more markets for nurses from England. We are trying to get it for other jobs as well.
Q: During the Covid-19 period, our foreign workers returned in large numbers. Did they say that they receive less attention?
A: Yes, it's true; we need to speak the truth. They cannot be happy with the care they received there. During the quarantine, not everyone got the free quarantine facilities provided by the government. We need to give good care to migrant workers who contribute about 700 million dollars to us. That's when they will feel about our country.
Q: The main reason for the current economic crisis in our country is the drop in dollars sent by foreign workers and this situation was caused by the Undial scheme. What steps have been taken to addres the issue?
A: Due to the increase in the exchange rate of the dollar, the amount paid for a dollar has increased from 75 to 100 rupees when remitting money through Undial and Hawala systems. Therefore, the workers were motivated to send money through it.
Some politicians have publicly said that certain rulers are stealing money sent by foreign workers. Therefore, sending money through banks was limited.
How could one rob another person hard-earned money?
The government restricted the import of certain goods including vehicles. Due to this construction has been hampered. Vehicles could not be delivered.
Q: You said that you will launch a program to encourage those who send money through banks. Could you ellaborate?
A: By now, a significant number of people have moved away from the Undial system. A reason for it is the price paid per dollar under the Undial system dropping by 10 to 15 rupees.
The other reason is the incentive one receives remitting money through banks. We have also decided to give gifts of 5,000 to 10,000 rupees depending on the amount of money sent. We also decided to give them a low interest or no interest home loan.
It was also decided to give loan money in proportion to the amount sent. We submitted a proposal that the loan amount should be 5 times the amount sent. Now the central bank is working on it. Is that amount significant? If not, they will inform in the future about how it will be done. It was also decided to give loan money in proportion to the amount sent. We submitted a proposal that the loan amount should be 5 times the amount sent. Now the central bank is working on it. Is that amount significant? If not, they will inform in the future about the manner in which it will be done.
Q: Are there any incentives and facilities when remitting money through banks?
A: This is the time we need to incentivize migrant workers. Soon we will give them a privilege card. Through that card, products provided by over 400 companies in Sri Lanka can be obtained from over 4,000 stores with discounts. The dependents of the expatriate will benefit.
We are also planning to set up day care centers for the children of immigrants.
Also, we have suggested that a quota should be given to the children of immigrants at school admissions. The Ministry of Education has agreed on it. It is being considered now. Also, it has been proposed to create several emigrant export zones.
Q: A pension for foreign workers has been in the cards for many years. However it has not seen the light of the day yet?
A: Yes, it was discussed on many occasions. We are now discussing with the Social Security Board and preparing a pension scheme. This is a contributory pension scheme.
Q:  What are the concessions offered to foreign workers in importing vehicles?
A: Yes, if one has spent 3,000 US dollars for six months up to July, he or she could import a motorcycle worth up to 25,000 dollars and if one has more than 6000 dollars he/she could import an electric car.
Q: Apart from that there are many other privileges granted to expatriate workers. Can you shed more light on them?
A: Yes, we have decided to give special tax relief to expatriates in addition to the tax relief given to Sri Lankans who return to the country, according to which, instead of the 1,750 dollars given to those who come to this country from abroad for more than 365 days, he will get another tax relief of 600 dollars.
Q:  A big problem for those who go abroad is to find the money for it, they have to take money at high interest. Or houses and land are mortgaged. Couldn't find a solution to this situation yet?
A: We are now ready to provide a solution for that too. A loan scheme is being introduced for that. Agreed for banks.
Q:   What are your views on forming an all-party government?
A: This is the best time rebuild the country. We have to put aside political differences and come together to rebuild the country. All parties should work together.
Q:  Do you think the current political set up will succeed?
A: It will. The President has decided to prepare a national plan for the next 25 years. All parties should support this.