Lanka-Malaysia bilateral trade discussion

The National Chamber of Commerce of Sri Lanka is organising bilateral trade discussion between Sri Lanka and Malaysia on Tuesday August 16 from 10.00 a.m. to 12.00 noon at the National Chamber Auditorium, D.R. Wijewardena Mawatha, Colombo 10.
High Commissioner of Malaysia to Sri Lanka, Dato' Tan Yang Thai will be the guest Speaker at the session.
The participants will get an opportunity to have a close dialogue with the High Commissioner of Malaysia. The Sri Lankan High Commission in Kuala Lumpur, Malaysia is also expected to connect virtually during the event.
The overall purpose of this meeting is to discuss on the current trade environment, investment opportunities/ services, policies and other important information with the view to promote and strengthen bilateral trade and investment between Sri Lanka and Malaysia. Natural rubber, articles of apparel and clothing accessories (including gloves), precious stones, semi-precious stones, tea, apparel, wheat or meslin flour, fuel oil, optical, photographic, instruments, other vegetable textile fibres, residues and waste from the food industries, prepared animal fodder are some of the major export items from Sri Lanka.
****
Sustainable fisheries: WTO calls for more support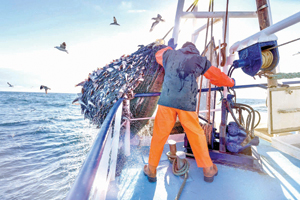 Financial assistance must be expanded to help developing and least-developed country (LDC) members establish sustainable fisheries in light of an historic WTO agreement to curb harmful fishing subsidies, Director-General Ngozi Okonjo-Iweala said at an Aid for Trade Global Review event recently, where a new report by the Secretariat was launched. The event also featured high-level officials from coastal economies and donor partners who expressed support for channelling more resources towards sustainable fisheries.
****
OPEC+ to boost production target by 100,000 Bpd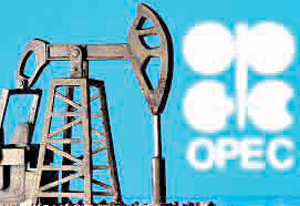 The OPEC+ group gave the go-ahead to lift their oil production targets for September by 100,000 bpd as recommended by the Joint Ministerial Monitoring Committee (JMMC) which met earlier today, Amena Bakr, Chief Opec Correspondent and Deputy Bureau Chief at Energy Intelligence, reported just as the ministerial meeting of OPEC+ began on Wednesday.
Today›s OPEC+ meeting is the first meeting since the group decided to roll back by the end of August all the cuts from May 2020, when the current agreement started.