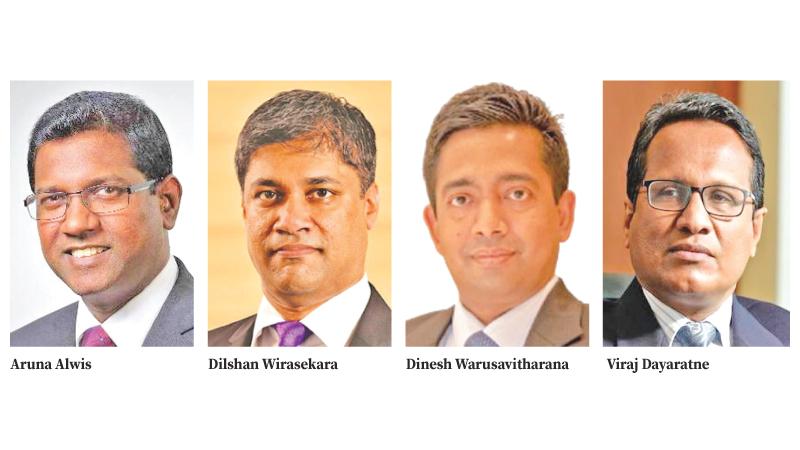 The Certificate in ESG (environmental, social, and governance) Investing is now available to candidates in Sri Lanka, according to the CFA Society Sri Lanka.
The global certificate is awarded by the CFA Institute, the global association of investment professionals, to help the profession navigate shifting client demands for sustainable investments.
The education program represents a new global qualification for ESG in investment management.It aims to strengthen market integrity by delivering the benchmark knowledge and skills required by investment professionals to integrate environmental, social, and governance (ESG) factors into the investment process.
With 68% of institutional investors and 76% of retail investors in Asia Pacific declaring an interest in ESG investing, according to a recent CFA Institute survey, the Certificate in ESG Investing will enable the industry to evolve by placing sustainable practices at the forefront of investment considerations, ultimately contributing to a more holistic financial analysis.
The Certificate in ESG Investing is designed to meet the needs of practitioners in investment roles who want to learn how to analyze and integrate material ESG factors into their daily investment analysis practice. It is also suitable for anyone looking to improve their understanding of ESG issues in functions such as sales and distribution, wealth management, product development, financial advice, consulting, and risk.
CFA, President of CFA Society Sri Lanka, Dinesh Warusavitharana said, "We are seeing a real acceleration of interest in ESG investing – a major development that will shape the future of finance – while increased demand from clients and investment management firms has fueled the need for education.
This Certificate will equip practitioners with foundational knowledge and competencies, and enable them to better serve the needs of their clients and contribute to building trust within the industry."
Chairman, Securities Exchange Commission, Viraj Dayaratne said, "We see a clear trend emerging from the capital markets on the adoption of ESG. Many seek investments that support investments that are more broadly aligned with ESG principles. The CFA Institute Certificate in ESG Investing seeks to upskill capital market participants as they meet client demands. The broad-based curriculum provides a solid foundation in understanding these concepts while also instilling an ability to sift through disclosures quickly and effectively."
Colombo Stock Exchange (CSE) Chairman Dilshan Wirasekara said, "Establishing a strong pool of individuals with ESG investing and broader ESG-related know-how in Sri Lanka is an important step in driving ESG-related market development activities, be it in the form of attracting investments, introducing new products, encouraging ESG reporting, and more. The Certificate in ESG Investing certainly provides a formalised opportunity for individuals to build knowledge in this area and the CSE welcomes the launch of the Certificate in Sri Lanka."
CEO, CFA Society Sri Lanka, Aruna Alwis said, "The Certificate is a self-study course requiring approximately 130 hours of study, culminating in a computer-based exam comprising 100 questions at a proctored testing center or via online proctored testing, where available and/or permissible by local regulation."