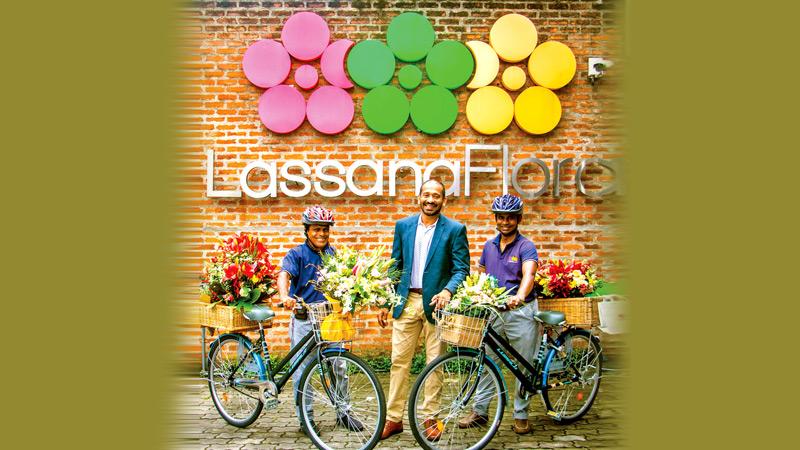 Adapting to a changing environment, and driven by a commitment to always support customers and achieve service excellence, Lassana Flora has recently introduced floral deliveries on bicycles.
In the face of the prevailing fuel shortages, Lassana Flora's bicycle delivery team is a practical and sustainable solution for deliveries in the close vicinity of the Company's two flagship stores, in Colombo 7 and Nawala. The bicycle delivery team will execute orders within five kilometres of the two flagship stores and soon at all outlets.
Founder and Chairman of the Lassana Group of Companies, Dr. Lasantha Malavige said, "Owing to the situation in the country, motorised deliveries are impractical, and it is up to companies to adapt, shift and pivot to, not only to remain competitive, but also to meet customer service standards. The introduction of our bicycle delivery team is our contribution to our customers and the nation at this time."
Lassana Flora's bicycle delivery team will undertake most routine deliveries and express deliveries and ensure the timely delivery of Lassana's entire range of floral products, gifts and treats. Through this move, the Company is also doing its part to increase employment opportunities and reduce its reliance on fuel.
Dr. Malavige said that businesses need to revisit their operational strategies in the present environment and adapt to shifting paradigms, if they wish to remain competitive and meet customer expectations.