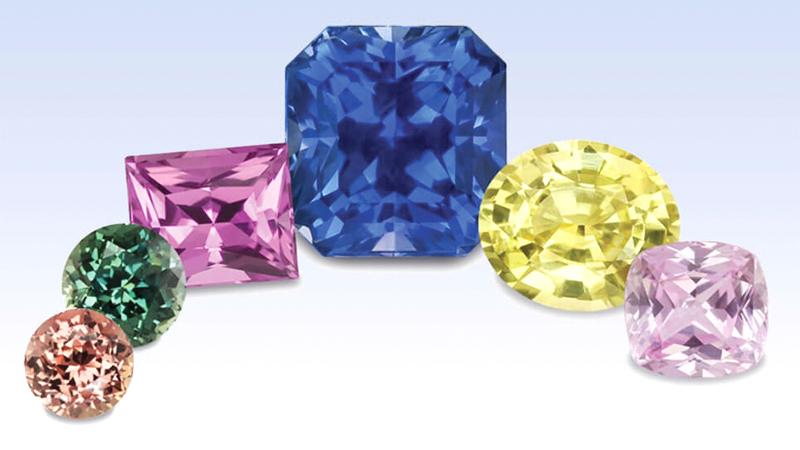 Interest in Sri Lankan sapphires following the successful completion of 'Expo 2022 Dubai' has been tremendous, said Sri Lanka Gem and Jewellery Association Chairman Ajward Deen on the sidelines of the media briefing last week organised by the Gem and Jewellery Association, Sri Lanka Tourism and participants of the Dubai Expo.
"We are highly pleased with the outcome of the expo which attracted enormous interest on Sri Lankan sapphire and other precious stones from buyers across the globe," Deen said.
Officials of the Association said they cannot put a figure but there has been keen interest from buyers in Europe and USA on Sri Lankan sapphire.Exports from gem and jewellery had been around US $ 300 million last year.
The target this year to get near the US $ 500 million mark, according to the Association
The Lankan pavilion had been buzzing with visitors who had first hand experience of the largest single assortment of sapphire masterpieces worth over US4 100 million.
The 'Day of sapphires' brought visitors across ages through surviving treasures and more modern pieces.
Renowned jewellery specialist Helen Molesworth with her exposure at Sotheby's and Christie's in London and Geneva lead a walk through to explain the history of Sri Lankan gemstones, trade, mining methods, cutting, polishing and the marketing.
Sri Lanka's rarest gemstones and ornate jewellery are among the oldest items traded over the years.
Renowned for its sapphire, these precious stones have adorned  some of the world's most precious jewellery pieces and have found their way to museums across the globe.
"We are now on a journey to give the Sri Lankan sapphire the prominence it deserves in the global arena with the aim of increasing the appreciation towards the stones to boost the earnings of the much needed foreign exchange to the country," said Vice Chairman, Promotions and Trade Fairs and Chairman, Sapphire Sri Lanka Project, Altaf Iqbal.
Sri Lanka is one of the largest sources of precious sapphires to the global market, with over 300 mid-scale gemstone suppliers and lapidaries serving the growing demand for these highly-valuable, blue gemstones. However, lack of a strategic growth plan and absence of policy supporting the growth of the industry restrains the industry from achieving its real potential compared to Dubai, Thailand and Hong Kong.