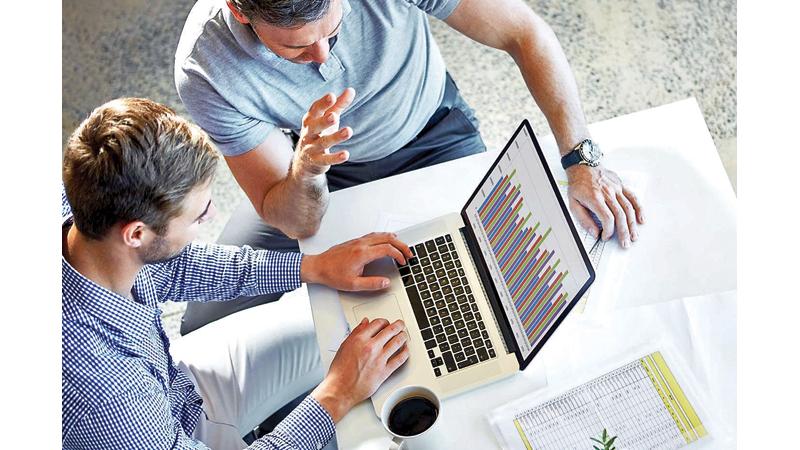 The businesses in the world are largely driven by digital technology today. As a result, apart from the other functions in business, almost all aspects of the selling process are significantly different from what it was. More or less, everything from prospecting to closing a sale in the sales process has gone through a radical change due to the emergence of digitalisation.
Digitalisation has become a part of the day-to-day lives of people across the globe during the past two decades. The digital technologies that have evolved at lightning speed during the period have offered huge opportunities for commercial organisations, particularly for marketing and sales efforts. Digitalisation is not a trendy term anymore: it has covertly sneaked into the lives of a majority of Sri Lankans.
Selling in this digital age needs an understanding of the digital technologies and tools available to leverage the online presence. The idea is to reach, engage, and convert the identified prospects. Digital marketing has taken overall marketing efforts. Companies use digital channels such as search engines, social media, email, SMS services, and websites to connect with prospects.
Digital and social selling
As digital and social selling is fast becoming the norm, an influx of customers emerge across the world who are seeking information on products online, and perhaps also willing to purchase online. Hence, any organisation, large or small is forced to enter into the digital stream to confront the competitive challenge. Thus, the digital strategy has become an absolute necessity to reach the clientele.
Why should every sales professional understand digital marketing and selling? Because digital media has disrupted how information is created and circulated. Hence, the role of the traditional salesperson in the pre-internet era has changed. Today, the role of the salesman has become more consultative than transactional as prospects today are better equipped with information. Therefore, need for know-how in the usage of digital technology is vital for selling.
From a sales point of view, digital marketing helps in identifying the ideal buyer segments, planning the sales processes to match the segments, and understanding their intentions and interests better. Sales inquiries drawn by digital marketing can ensure relevance and personalisation that will optimise the final results.
A buyer persona is a key component of marketing strategy. Understanding the buyer personas help marketers to know whom they intend to sell. In terms of marketing, a persona is a fictional representation of the ideal clientele that uncovers customers' motivation, behaviour, preferences, and values. With a clear picture of these characteristics, the development of marketing content to the identified segments can be much easier.
Buyer persona
A better understanding of leads, prospects, and customers from their point of view helps develop the sales approach and also makes the connectivity more effective. Learning about buyer persona helps the salesperson to appeal to their emotions as people, not as a mere buyer of his products or services. This also helps qualify and prioritise leads.
Currently, most buyers use the internet as their primary information source rather than communicating with salespeople. Research reveals that the average customer believes that the information available on the internet is more reliable. Gathering information digitally is convenient with the vast amount of data available through the internet. This makes the comparison of products, services, brands, or suppliers more expedient and helps develop their opinions and biases.
It is time for all sales practitioners to diversify strategies on digital thinking. This can allow the salespeople to plan the sales processes and approaches to deliver the right content at the right time and direct them to the best-suited digital media platforms. When learning more about buyer behaviour on their path to purchase, guiding them seamlessly through the process through the selected platforms is more effective.
Connecting with customers through the right social media platform is the most efficient mode of selling currently. Social selling is about building a meticulous connection with the target audience before they purchase the product or service. It's also about providing resources to customers. Through social media content, customers know that they can reach the seller for information on the products and industry trends.
Generic query
Most often, customers begin their digital research to look for a possible solution to their needs initially rather than seeking a specific product. They initially are not concerned about the product, brand, or supplier. According to Google, most of them begin with a generic query.
Buyers always look forward to associating with someone they can trust. They invariably search for credible products, services, solutions, and companies. Hence, when selling in the digital era, the salesperson needs to position himself as a credible and trustworthy advisor. This requires perspective and networking.
Perspective is the unique information on the point of view of the customer. As in any type of selling, the knowledge of industry, company, and products is an absolute necessity. Also, creating quality content for the products or services to add value to the audience is vital. Right content enhances customer trust, credibility, and loyalty, which are the key ingredients to close a sale. Contents also prove the expertise of the organisation.
Social media is the most sought-after medium for communication with customers, all around the world. In Sri Lanka, a digital distribution strategy cannot be without social media. It is more than a mode of advertising. Social media indeed provides an opportunity to post advertisements on several platforms at a low cost with a high reach.
Nevertheless, unlike any other medium, social media gives an opening to have a direct dialog with customers, increase credibility, and build mutual trust.
Internet users
Out of 10.9 million internet users in Sri Lanka, nearly eight million people use social media, equaling 36.8% of the population. The population of social media is increasing rapidly as per research by industry experts. It is an effective message to the business community that customers are becoming savvier in data technology. Therefore, the success of deploying social media efforts in the overall marketing strategy is undeniable.
Companies need to mold sales teams to respond to these savoir-faire clienteles effectively. Correct application of social media tools excels in developing and nurturing relationships and also offers prospects of establishing trust.
To effectively react to customers who are most often armed with information through internet research on their needs, organisations require tech-savvy sales personalities. In retail or industrial selling situations, although the customers invariably know the hard facts about a product or service, they purchase such products after consulting salespeople.
Therefore, the ultimate decision to buy the needed product from which supplier is largely based on the soft factors such as credibility, competence, and professionalism of the salesman.
There is no argument that digital selling has picked up a critical momentum among sales professionals everywhere in the world.
Therefore, organisations need digital channels to be successful in sales. They must create a contemporary strategy and choose the best channels that are aligned with specific customer needs.
Eventually, the primary goal is to display authority and build customer trust and loyalty until they decide to invest in the product or service. By creating an accommodating environment through content and delivering perceptive and engaging messages at the right time through digital media, the seller can derive significant outcomes in sales.