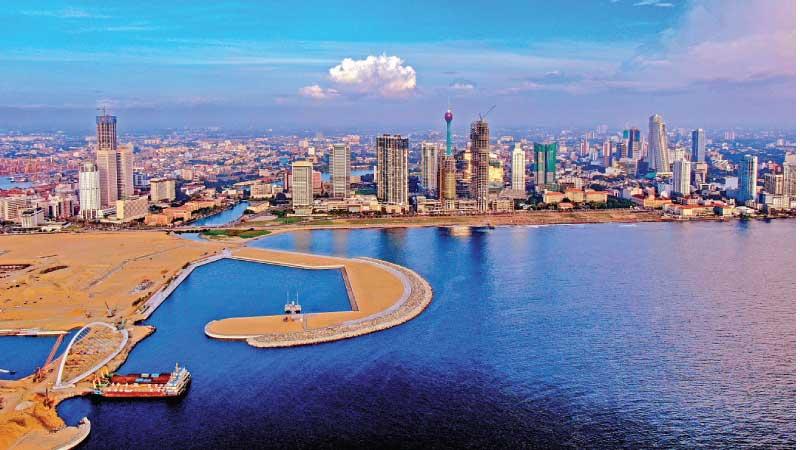 Port City Colombo, being the single largest development project in recent history of Sri Lanka, also changed Sri Lanka's map. This is by artificially adding around 269 hectares to Sri Lanka to create Port City Colombo on reclaimed land from the sea.
Although a project of this magnitude that changes the world's trajectory should be applauded and accepted with both hands, some politicians and pressure groups only think of short term benefits and try to further political agendas and objected to this.
They wanted to drive away the best investment opportunity Sri Lanka ever had since Independence.
However, then President Mahinda Rajapaksa took some bold decisions and commenced the project seven years ago. Today, Port City Colombo is reaching its crucial stages with the beginning of vertical constructions.
Delayed
It must be recalled that Port City Colombo would have met the construction targets a lot earlier had the Yahapalana Government not stopped the construction work for nearly a year, not only delaying the work but also delaying an opportunity for Sri Lanka to reach the next level.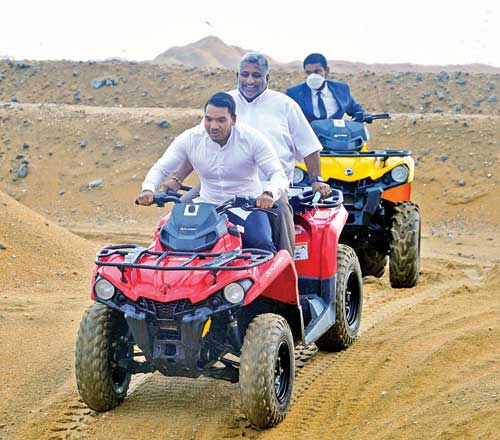 With the change of Government and laws inducted in Parliament to woo global investors, the current opposition once again started their campaigns against the project.
They say that Sri Lankans would not be able to visit the venue and would only be open to foreigners. Even if they do visit, they would have to purchase items or obtain services in foreign currency and that no locals would be given an employment opportunity. Today, these claims have become a bunch of lies.
Even before Port City Colombo was opened to the public, these politically-motivated slogans have proved to be false.
The first venture opened to the public was the Yacht Marina where any Sri Lankan or foreigner could make a booking and embark on a yacht cruise from the marina.
The second was the golf range where locals and foreigners could book a session in Sri Lanka rupees.
The third was the opening of South Asia's first-ever sand dune ATV adventure center, 'Colombo Dunes' on Thursday where the public is able to do online bookings and pay in rupees.
Managed by Crate Adventures Ltd., Colombo Dunes also fills a major void in the adventure tourism market not only in Sri Lanka but also for South Asia.
Minister Namal Rajapaksa, who was a special invitee to the opening, said this kind of ventures supports Sri Lanka's overall plans to create a billion dollar sporting economy in the future.
"When land was being reclaimed for Port City, allegations were raised that the main intention of it was for me to have a racing track. But today it is opened to all. People should look at Port City Colombo in a positive way," he said.
Minister of Tourism, Prasanna Ranatunga said this has added another tool for Sri Lanka Tourism's marketing catalogue.
Free entry
Head of Public Relations of CHEC Port City Colombo, Kassapa Senarath told the Sunday Observer that the much-awaited and long-overdue public beach would be opened within this year.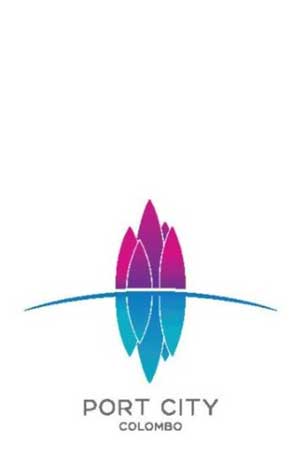 "This is a free-for-all venue where anyone could just walk in and enjoy the beach, similar to Galle Face," he said.
The entrance will be from opposite the Presidential Secretariat and this will be the first of many public spaces that are offered by Port City Colombo.
Senarath said one does not have to book or pay to enter this one kilometer stretch of public beach created by Port City Colombo. "Many more recreational facilities would be added to this stretch in the future."
As a lifestyle destination, Port City Colombo could rejuvenate Colombo's appeal as a destination for city tourism similar to regional capitals such as Bangkok, Kuala Lumpur and Singapore by leveraging on attractions such as a luxury yacht marina, a world-class integrated resort, high-end retail malls and an international convention and exhibition centre to attract high value travelers.
Tourism, retail, and leisure activities are estimated to generate up to USD 1.8 billon of direct economic value annually and provide 39,000 direct employment opportunities. Also noteworthy is the indirect contribution made by this sector that could amount to USD 850 million per annum via local supply chain.
New legislation
In a bid to simplify investing in the venue, 'Colombo Port City Economic Commission Act' came into effect on May 27, 2021.
The Act provides for the establishment of the Colombo Port City Special Economic Zone (SEZ); and the Colombo Port City Economic Commission (CPCEC).
Prime Minister Mahinda Rajapaksa during the debate in Parliament with regard to this new Act said, "Sri Lanka could attract investments amounting to US$ 15 billion for Port City Colombo and would create about 200,000 new jobs and livelihoods in the first five years due to construction work on the Port City. Additionally, the first five years will also see the creation of about 83,000 permanent job opportunities at the CPC".
The Act provides for a number of measures that bolster ease of doing business within the Area of Authority with regard to setting up a business, obtaining building permits and approvals, employing workers and enforcing contracts which are crucial to achieve the objective of being a home for exporters of modern services such as information communication technology, maritime services, offshore banking and financial services, professional services and regional headquarters.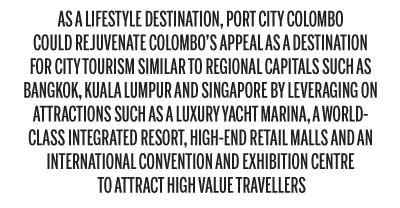 As per PWC estimates, these modern services could create up to USD 9 billion of economic value addition to GDP and have a significant positive effect of USD 5.3 billion to the Balance of Payments from service exports foreign earnings receipts annually, once the Port City reaches its full potential. The commercial sector is expected to create over 100,000 direct employment opportunities upon completion of Port City Colombo.''
Concessions
The Special Economic Zone legislation also seeks to provide concessions to investors, with an expected USD 12.7 billion to be attracted from the realization of value from land plots and construction activities that would be required to develop the 2.7 sq km extension of the Central Business District of Colombo.
A clear beneficiary of this FDI would be the construction sector, where USD 8.7 billion of investment is expected, leading to the creation of over 340,000 direct employment opportunities during the envisaged completion period of 20 years.
The analysis indicates that Sri Lanka stands to benefit by the Port City project, provided construction and operational stages proceed as planned and are well integrated with the local economy.
A clear indication of this is that over 45 to 50% of the total value addition to the Sri Lankan economy is expected to accrue indirectly through procurement of construction material locally, expatriate and tourist spending across Sri Lanka and services rendered by local firms to occupiers of the Port City.
Pictures by Sudath Malaweera