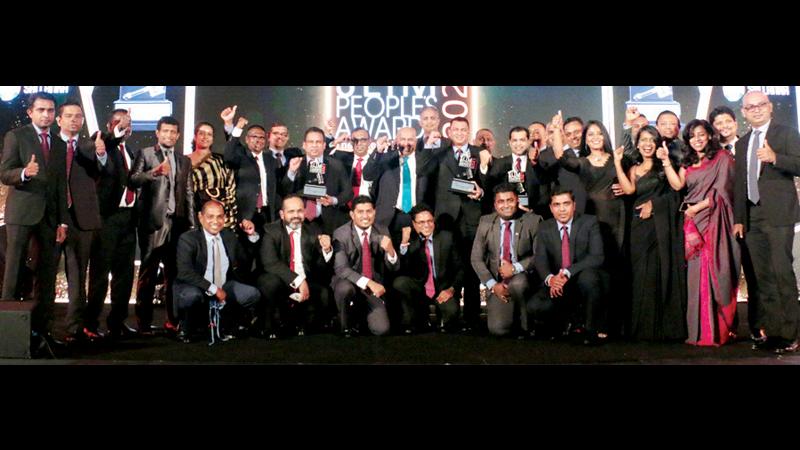 Singer Sri Lanka PLC clinched prominent awards at SLIM People's awards2021, reiterating its dominance in the consumer durables sphere. Singer was crowned SLIM People's Brand of the Year 2021 award for 15th consecutive timet.
Forging its way to another achievement, Singer clinched the coveted SLIM People's Durables Brand of the Year 2021 award, reaffirming its positioning as Sri Lanka's premier consumer durables retailer.
On a winning streak, Singer also re-claimed SLIM People's Youth Choice Brand of the Year 2021 award after 3 years, because of its renewed focus during the last year to appeal to the youth via a targeted communication strategy and introduction of modern products. Proof of strong progress being made of a heritage brand slowly evolving to be more progressive and future oriented.
Held for the 15th consecutive year, SLIM People's awards 2021aims to recognize brands and personalities with great impact for people. The annual awards is conducted by Sri Lanka Institute of Marketing (SLIM), the national body for marketing in Sri Lanka who allow people to vote for their preferred brands and people.
Commenting on the awards, Mahesh Wijewardene Group CEO of Singer Sri Lanka PLC said, "We are highly honored to win three awards at one of Sri Lanka's most renowned awards ceremonies. Singer has been winning the People's Brand of the Year award since the very beginning of the awards ceremony. These awards speak volumes for the commitment and passion of our team who steered to transform Singer in to a premier retail destination that caters to the growing demand of our customers. What's more significant is that these awards have been bestowed up on us by people with their verdict that makes us a truly customer centric entity."
Shanil Perera, Marketing Director of Singer Sri Lanka PLC said, "We are indeed proud of these awards that further inspire us to reach new heights in the retail segment. We have been implementing innovative marketing approaches over the last 2 years having identified the need to better engage with our consumers and our team has worked tirelessly to position Singer as the leading consumer durables provider in Sri Lanka.
These awards are a true reflection of the pulse of Sri Lankan consumers from all parts of the country. As Marketers our main goal is to win the hearts and minds of consumers, which makes this award the most sought after accolade and we thank our valued consumers for making it possible."
Singer has demonstrated consistency and resilience with strong strategies in place with key decision-making, sales optimization and improving productivity and efficiency of staff. Fitch Ratings has affirmed Singer Sri Lanka PLC as (AA) LKA stable having showcased robust financial results and a strong turnaround despite the challenges forced by the COVID 19 pandemic. Recently, Singer also won the Gold award at the SLIM Restart Resilience awards.
Singer Sri Lanka PLC is the leader in Sri Lanka's consumer durables market and is renowned for offering a wide range of top-quality local and international brands to its growing number of consumers across the country. Singer continues to reach out to its customer base via 432 retail outlets consisting of Singer Mega and Singer Plus showrooms and E-commerce platform.