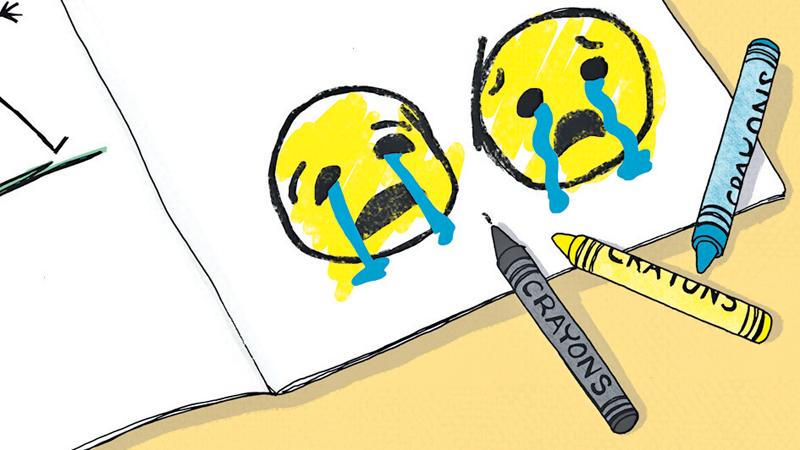 Sri Lanka continues to grapple with child abuse and the numbers are staggering. In the first seven months of this year, the National Child Protection Authority has recievd 7,484 complaints on various forms of child abuse. Last year it received 8,558 complaints.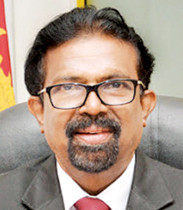 Prof. Muditha Vidanapathirana
According to the Chairman of the National Child Protection Authority (NCPA), Prof. Muditha Vidanapathirana, this could be the tip of the iceberg. "It is suggested internationally that only one in seven cases of child abuse is reported," he said, adding that more such incidents could be taking place in society.
Vidanapathirana said most cases are reported from the Colombo, Gampaha and the Kurunegala districts. According to him, the NCPA continues to educate the public on the abuse of children, and ensuring prevention of abuse and the protection of children. He said while there appears to be a slight reduction in the number of cases, there has been an increase in cruelty cases being reported.
Horrific case
Last month, in perhaps the most horrific case to be reported in recent times, a seven-year-old boy was sexually abused and killed in Galewela.
Last week, a 39-year-old caretaker of a school in the Kurunegala area was arrested for abusing three Grade 5 female students of the same school. Another case was reported from Kandy where it was revealed that a group of persons including a teacher had lured and abused students in a public lavatory in the town.
According to journalist and child rights activist Gayan Gallage, children seem to have limited protection among adults. "Children are most abused by those close to them. For example, parents, siblings and relations. At times children also face various forms of abuse in school and religious places," he said.
He said not only tougher laws but systems and policies in place to combat child abuse should also be reformed. "There are a number of issues on how these cases are investigated," he said. "The issue is so severe that despite receiving over 75,000 complaints from 2011-2019 around 42,075 of them have not yet been resolved," he said.
Activists have made a number of proposals to combat child abuse and better investigate the cases in Sri Lanka. Gallage said a proper and more streamlined procedure should be adopted to accept complaints of child abuse.
"The receiving of complaints by the police and the NCPA is often done in two ways. Although the Child Protection Authority has given the police a method of recording complaints, in reality less than 10% of the police officers follow that method," he said.
According to Gallage, therefore, most complaints are more likely to be distorted within the police. "Therefore, we suggest that it is best to refer any complaint to the Child Protection Authority," he said.
Special court
He also suggests that a procedure must be put in place to expedite investigations into the complaint after it is received.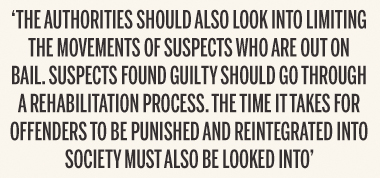 "A special court to hear child abuse cases should also be set up," he said, adding that the cases should also conclude within a year's time. Gallage also has a few suggestions which the authorities have not focused on previously.
"There should be proper documentation and statistics of suspects," he said, adding that the authorities should also look into limiting the movements of suspects who are out on bail.
According to him, suspects found guilty should go through a rehabilitation process. "The time it takes for offenders to be punished and reintegrated into society must also be looked at," he said.Taking note of this, the government has promised to deliver. The Attorney General's Department in August said that it had concluded 12,968 cases of Child Abuse over the past 18 months. According to the coordinating officer of the Attorney General, State Counsel Nishara Jayaratne, these cases relate to those forwarded to the Attorney General's Department for advice by the Police from January last year to July this year.
Indictments have been filed in the High Courts against suspects in 6,149 cases while 4,372 suspects have been released and the Police advised to file legal action in the Magistrate's Court in respect of 2,447 cases, she said.According to Jayaratne, the Department had reduced the backlog pending cases to 851 in the Child Protection Unit.
"This is the first time in the history of the unit where the number of pending cases is such a low number," she said.The Minister of Justice Ali Sabry PC has said the government is prepared to set up a special court to hear cases relating to child abuse.
Sabry said that while the government can bring new laws and ensure that wrongdoers are punished, the harm done to children cannot be undone. "Young children are like flowers. If they are harmed even once they have to suffer the consequences for the entirety of their lives," he said.
"Therefore, if the need arises, a special court will be set up with the approval of the Cabinet, to hear child abuse cases.
We are also prepared to take other steps as a government," he said.