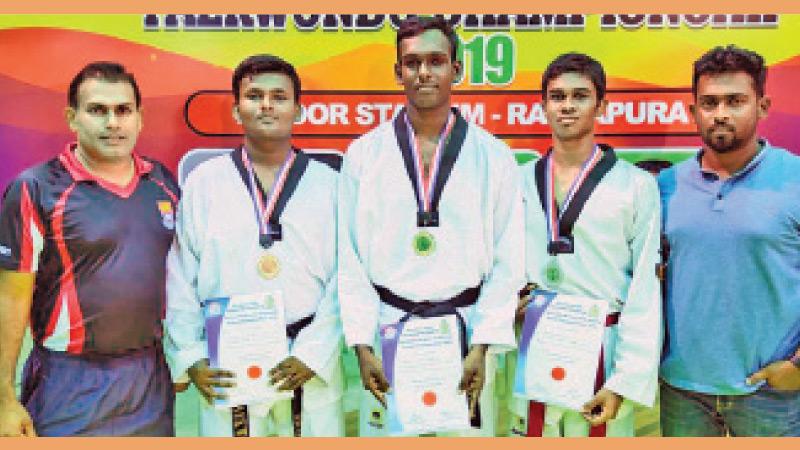 Akila Upamal, a product of St. Peter's College who is awaiting university entrance, brought honour to his school by registering many victories and medals in taekwondo at national level.
Upamal won the National Schools Championship after taking to the martial arts sport from grade six.
"I always worked hard in this sport from the beginning and have been successful by finishing first, second or third in age group competitions at National school level," said Upamal. He has been taking part in almost every taekwondo competition conducted by the Education Ministry, Sri Lanka Schools Taekwondo Association, Korean Embassy with Kukion Institute and the National Youth Services Council (NYSC). "I am aiming to move up to National level and my aim is to win at international level in the future," said an optimistic Upamal.
"My coach Priyantha Kumara was the one who discovered my talent at school and encouraged me to develop my skills. I am very grateful to him for this."
Kumara said he first spotted this talented martial arts exponent when he was in grade six and noted his good skills with potential to enter the arena at national level. "Akila knows how to dedicate to his studies with sports and I am confident that he can perform well at international level soon," said Kumara.