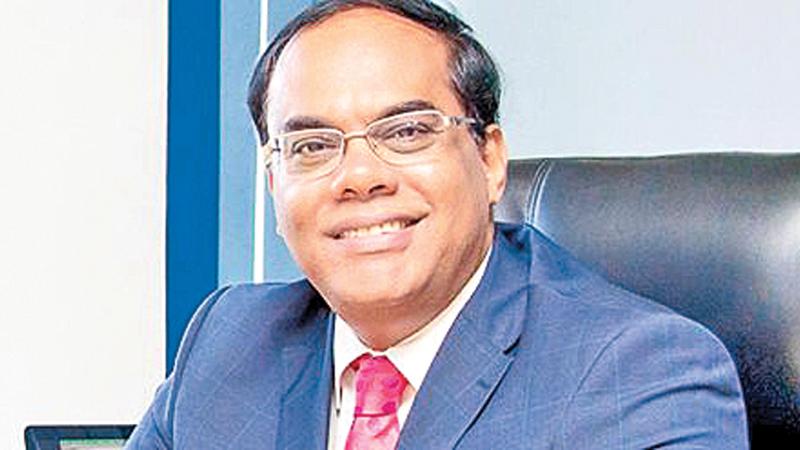 Sri Lanka needs a thorough evaluation on the pros and cons when considering deploying advanced technology which is expensive and has specific benefits. It is also necessary to have an effective mechanism in place to gain maximum advantage. The country should not push aggressively to roll out 5 G going by the hype it has created the world over, a telecommunication industrialist said.
"The notion that 5G will take development and mobile data use to the next level needs to be considered in the Sri Lankan context as the present system can operate very well on 3G and 4G networks. Our country needs to be prepared to adopt 5G technology as the telecommunication industry needs to be future ready," CEO, Hutch Telecommunications Lanka (Pvt) Ltd., Thirukumar Nadarasa said.
Emphasising the fact that the country should look at development priorities which will provide benefits to all strata of society, he said that the existing abilities of 3G and 4G are sufficient to meet the present needs of the country.
The upgrading of technology needs a huge infusion of capital and this has to be invested by the private sector. Therefore, it will take longer to consider installing this technology in the country, he said.
As a pre-cursor to upscale to 5G, the present upgraded network and switching centres of Hutch will be capable with capacity building and significant investment in terms of equipment and network. "We are not ready to upgrade our network to 5G at present as we do not see a demand from customers for this technology. Therefore, we will make a strategic decision when the environment is right," he said.
He stressed that Hutch will launch 5G in Sri Lanka when actual demand emerges.
"The question is what can we do with 5G that we cannot achieve with 4G. About 98 per cent of what we want to do including e-commerce and e-government can be executed with 4G. We don't need 5G to execute this. There are a few and limited applications such as driverless cars, and remote surgeries for which we need 5G," he added.
Hutch Telecommunications Lanka (Pvt.) Ltd, the third largest telco in the country, has completed its island wide 4G rollout covering 90 percent of the population. Hutch's newly deployed 4G network covers all the districts, over 300 Divisional Secretariats and over 12,000 Grama Niladhari divisions.
Hutch completed its islandwide 4G roll out and merging of 2G and 3G networks of Hutch and Etisalat last month with an investment of over US$100 million. The parent company has expressed its willingness to further invest US$ 200 million to improve coverage and provide a convenient and efficient service to customers.