150th death anniversary:
Ven. Walane Sri Siddhartha Maha Thera
The Founder of Parama Dhamma Chetiya Pirivena Ratmalana, he was born in March 1811, at Walana, Panadura.
From his childhood he used to go to offer flowers to a certain Na-tree in the village, with his grandmother. Under this tree there was a monk in a small Kuti. He was the Ven. Giddawa Gunaratana Thera.
At the age of 7 this boy was given to this monk to be ordained. So he learnt the fundamentals in Buddhism and when he was 12 years, he was ordained by Ven. Giddawa Gunarathana Maha Thera at Indasararamaya Aruggoda in 1823.
The name given to him at the Ordination was 'Walane Siddhartha'. He received his education at Ruparuna Pirivena Pelmadulla, under the guidance of the Ven. Galle Medhankara and the Ven. Induruwe Sumangala, in 1835.
After receiving his education, he came back to his temple (Siddhattharama, Walane, Panadura) where he was ordained.
Thereafter, under the tutelage of the Ven.Giddawa Gunaratana Thera and the Ven.Nedimale Rewatha Thera, he started teaching Buddhism and Languages to the people of Panadura.
During this time he wrote some Commentaries and sub-commentaries for the Tripitaka (Canon). Some of the students in this period were Ven. Udugampola Ratanapala, Ven.Baddegama Saranankara,Ven. Werahera Sobhita, Pandit Batuwantudawe and Don Andrias de Silva.
While carrying out his services to the nation there, he got an invitation from some pious devotees from Ratmalana to start a temple on a land offered to him in 1841.
This temple was named Ratmalane Shastralaya at first, then Parama Dhamma Chethiyarama, and finally it was named, 'Parama Dhamma Chetiya Pirven Maha Vihara' and Ven. Sri Siddhartha Maha Thera permanently resided here from May 1841.
He initiated to establish a Sangharama (residence for Bhikkus) and a Library to facilitate the education of young bhikkus and students attending the Pirivena.
While residing in the Pirivena he devoted his time and effort to provide Buddhist Education to a very large number of monks and students from various parts of Sri Lanka.
Ven.Siddhartha Maha Thera was one of the five leading prelates who initiated low country higher ordination at Kelaniya in 1856.
He was the leading Prelate of the nine Prelates who involved in Thripitaka amendments (Dharma Sangaayanaa) at Raja Maha Vihara, Pelmadulla, in 1867.
After an immense service for the dissemination of Buddha Dhamma in Sri Lanka this great Prelate passed away on February 17, 1868 at the age of 57.
---
Prof. Thambipillai Varagunam:
A medical academic with a vision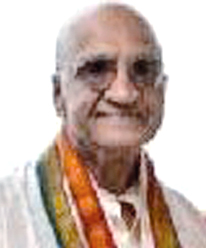 When I was a medical student in the seventies, the majority of my teachers were conservative in their approach to imparting knowledge. Although they instilled the values and ethos required of a future doctor, they were reluctant to embrace the changes to develop the students nor did they make any attempt to nurture enquiring minds!
Prof Varagunam, however, was an exception for he was very enthusiastic to explore new ways of learning advocated by Western academics. His enthusiasm was augmented by what he saw and learnt in Illinois, USA where he obtained his Master's Degree in Medical Education.
He was a visionary, one of its first kind in the mid sixties, perhaps, better described as the doyen of medical education when he set foot in Peradeniya as a lecturer in Medicine.
On February 7, 2018 generations of past medial students lined up in Kandy to pay their last respects as the mortal remains of the late Prof Varagunam lay at the funeral parlour.
A cross section of the population from many parts of Sri Lanka and across the globe mourned the passing away of the gentle giant who dedicated his lifetime serving the Faculty of Medicine, Peradeniya as Assistant Lecturer, Senior Lecturer and then, Professor of Medicine, the post he held until 1979.
His achievements during this period were legendary. While Chairing the division of Medicine, he took over the medical education department from Prof Bibile, bringing under his wings Drs Jayawickremarajah and Palitha Abeykoon who too made their own mark in the specialty.
Thambipillai Varagunam was born in Kallady Upodai, in the Eastern Region, on November 8, 1930, and the only child of the late Mr Thambipllai and Mrs Sellathangam Thambipillai.
The former was an Assistant Medical Practitioner, and a well known philanthropist.
Young Varagunam received his early education at Govt Central College, Batticaloa, and moving to Royal College, Colombo where he excelled in academics and sports, Rugby being his forte.
Entering the University of Ceylon to read medicine in 1950, he qualified in 1955 taking up training posts in Colombo North after which he left for UK to further his training.
On completing the training with a membership of the Royal College of Physicians, Varagunam returned to Colombo to join the Department of Medicine as a lecturer.
His return coincided with the establishment of the Faculty of Medicine at Peradeniya which he chose as his base.
When the late Prof Macan Markar relinquished his duties at Peradeniya the then Vice Chancellor of the University, the late Sir Nicholas Attygalle hand picked Varagunam as the person to Chair the Department.
Varagunam reciprocated the trust Sir Nicholas placed on him with his exemplary leadership and commitment.
The modernization of medical education resonated well with the expectations of his students.
He married Thayalam Sabaratnam, daughter of the late Dr Sabaratnam in 1962. She has been a tower of strength to him for the last 55 years.
The Prof was a very compassionate man extremely popular among all who came in contact with him. Sudharma Vidyatilake, his former trainee house officer and my contemporary, currently a consultant haematologist recalls the days she enjoyed sumptuous meals prepared by Mrs Varagunam at their house where the juniors would often gather. Apparently this was a routine the Prof would carry out for all his trainees.
Prof Varagunam retired from the University in 1979, and then served the WHO as a consultant in Tropical Diseases for a period of ten years based in Geneva.
Thereafter,when he returned to Kandy, the Government sought his help to establish the medical school in Batticaloa .
This was a great opportunity for the Prof to contribute to his birthplace, as the Chancellor of the Eastern Province University.
The Prof never opted for private practice, but was more focussed on rendering necessary help to the institution he served, and promoting the activities of the Peradeniya Medical School Alumni Association which he was a patron of.
Troubled by peripheral neuritis he had to cut down his activities although he remained intellectually sharp retaining his sense of humour until he was called to rest.
Philanthropy was in his genes, and he donated vast acres of ancestrally owned land in Karativu for a hospital to be built for the local residents. In addition part of his property was acquired by the state for the Eastern University complex.
He was down to earth and simple in his ways, and was also a man of good humour.
On February 4 2018 he succumbed to complications arising from prostate cancer.
Fate was such that as the nation woke up to commemorate the independence, from colonial rule, his students, colleagues and patients began to grieve the loss of a great physician, a teacher, mentor and a true friend who touched several hearts.
An ebullient clinician, academic and a gentleman always displaying a pleasant disposition, Prof Varagunam enjoyed the company of his old students.
I was very privileged to meet him often in the last 15 years.
Last year, the Prof stuck a jubilant mood on the day I touched on his 'alma mater' days at Royal as it was of mutual interest for us. It was Rugby he wanted to discuss!
He told me how he hooked the ball in 1948 to help Royal beat the Trinity Lions scoring 6-3 on the first leg and then 8-6 on the second leg, overpowering the Lions again at their own grounds in Asgiriya to wrest the Bradby Shield.
Our last meeting was at his daughter's residence in July 2017 in the UK. He returned to Kandy in Aug 2017.
He leaves behind his wife Thayalam, three daughters Mira, Radha and Sita and four grandchildren.
"I slept and dreamt that life was joy. I awoke and saw that life was service. I acted and behold, service was joy." ― Rabindranath Tagore
May his soul rest in peace.
Sati Ariyanayagam
- A grateful student 1972 -1976